Santa Ema Hires Joey Tensley as Consulting Winemaker
Posted on June 17, 2015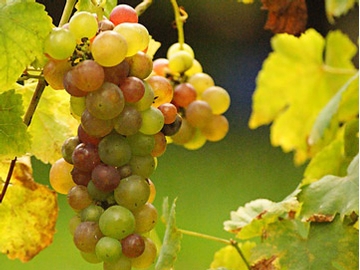 Chilean winery Santa Ema has partnered with highly acclaimed Santa Barbara winemaker Joey Tensley to invigorate their winemaking program, as part of their overall focus on building towards the future.
Tensley brings a fresh international perspective to the sixty year old winery, where he has encouraged Santa Ema to implement innovative vineyard practices in order to gain more structure, color and extraction from the fruit. Joey Tensley is a master at blending vineyard components and has demonstrated this skill through the wines of his own brand, Tensley Wines. Together with Santa Ema's chief winemaker, Andres Sanhueza, the new team lets the vineyards do the talking by blending their best elements.
The resulting wines demonstrate more intensity, suppleness and texture, which was the aim of Felix and Rossana Pavone, who are among the third generation of the winery's founding Pavone family. Santa Ema has long had their hands in the Chilean countryside, and have identified excellent vineyard sites in the coastal Leyda Valley and in the Isla de Maipo, the premier growing area in the warm Maipo Valley. They also have new vineyard projects in Pirque, which sits near the slopes of the Andes. With so much diverse Chilean terroir, the next generation of the Pavone family are excited to work with Joey on crafting wines that exhibit a strong sense of place and vintage.
"There is so much opportunity at Santa Ema," says Tensley. "Their vineyards stretch from the foothills of the Andes to the coast in Leyda. The wines were great already and with our collaboration, we feel that we can make them even better."
"We are committed to our tradition of terroir-driven wines that offer the world incredible quality, especially for the value. Tensley was the right fit for us because his other projects show a consistent commitment to strong vineyard expressions," says Felix Pavone, president of Santa Ema. "We are very pleased with the wines that he has consulted on."
The 2012 Catalina blend and 2013 Reserve and Amplus tiers will be the first vintages made with Tensley's influence, and are available nationwide.
About Joey Tensley
Joey Tensley's partnership with Santa Ema is his first time working with a Chilean winery. Tensley is well respected for his consistently high scoring cool climate Syrah from Santa Barbara County, which he makes under his Tensley Wines label. Last year, Tensley collaborated with Santa Ema's U.S. importer, Guarachi Wine Partners, to create tensh?n, a red Rhône varietal blend from Santa Barbara County AVA. tensh?n was the number three Nielsen red blend over $20 and one of the hottest luxury wine launches of 2014. Following this success, tensh?n white launched in spring 2015, featuring an intriguing, aromatic blend of white Rhône varietals from Santa Barbara County.
About Santa Ema
Santa Ema is known in the U.S. for such classics as their Reserve Merlot, the number one imported Merlot over $10, according to Nielsen. Santa Ema is a sustainable, sixty year old winery located in Chile's Isla de Maipo, a region within the acclaimed Maipo Valley. Santa Ema's founding Pavone family trace their history in Chile back to 1917 when they first came to the region as grape farmers from Italy. Nearly 100 years and three generations of hands-on experience give Santa Ema a deep understanding of Chile's unique terroir, helping to create some of the best wines in Chile.
Region:
South America
Job Function:
Winemaking