Guarachi Wine Partners Appoints Brock Harris to Regional Sales Manager of California and Hawaii
Posted on May 27, 2015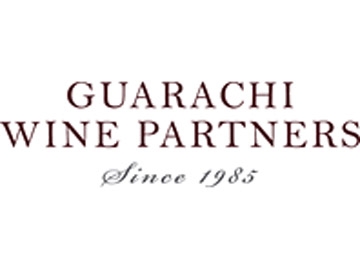 WOODLAND HILLS, CA (May 27, 2015) – Guarachi Wine Partners is pleased to announce the appointment of Brock Harris to the position of Regional Sales Manager of California and Hawaii.
Furthering the company's goal of attracting the industry's top talent, Harris joins Guarachi Wine Partners after rising through the ranks of E&J Gallo's divisional sales leadership. After leaving Gallo, Harris held the Regional Sales Manager position for Independent Distillers USA, where he effected strong regional sales volume during his tenure.
In this new role, Harris will strategically implement Guarachi Wine Partners' annual sales plan across the California and Hawaii distributor network.
Harris is pursuing an MBA from San Diego State University and holds a BS in Business and Marketing from the University of Idaho. Additionally, Harris is a certified specialist of wine from the Society of Wine Educators.
About Guarachi Wine Partners
Founded by Chilean wine visionary Alex Guarachi in 1985, Guarachi Wine Partners celebrates 30 years of enduring connections with supplier, distributor and retail partners. Guarachi Wine Partners pioneered Chilean and Argentine wines in the US and today is a leading global importer, marketer and innovator of fine wines. Guarachi Wine Partners' portfolio consists of Black Ink, Bodega Norton, Castillo de Monseran, Guarachi Family Wines, Kaiken, Lea, Montes, Nobilissima, Pascual Toso, Santa Ema, Surf Swim, tensh?n, and Tensley Wines.
Regions:
California, USA; Hawaii
Job Function:
Sales/Marketing