Long Island Wine Council Hires New Marketing Director
Posted on April 08, 2015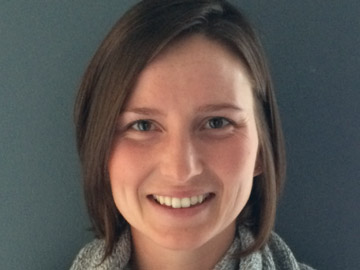 Riverhead, NY (April 7, 2015) - The Long Island Wine Council announced the appointment of Ali Tuthill as marketing director, effective April 6.
Tuthill was until recently the director of marketing and brand management for PUMA North America, where she oversaw all brand positioning and marketing strategy for the company's lifestyle category. She had been with PUMA since 2007, managing wholesale marketing and media planning in previous company positions. Prior to joining PUMA, Tuthill worked in a number of capacities for New York based media companies and marketing firms.
"We are thrilled that Ali will be joining the Council to spearhead a major re-branding effort for the region. She brings considerable experience and a fresh perspective to this new position in our organization," said Long Island Wine Council president, Sal Diliberto.
Tuthill was selected after an extensive search by a special committee of the Council's board, which reviewed numerous resumes received from many very qualified candidates from both on and off Long Island. She is a graduate of Lafayette College, where she was an NCAA Division 1 athlete (swimming and lacrosse) and a three-time Academic All-American. Ali is also an avid runner, having twice qualified for the Boston Marathon. She is passionate about wine and the sustainable food movement.
The Long Island Wine Council is an industry association dedicated to achieving recognition for Long Island as a premium wine producing region. Its role is to provide a coordinated effort for the promotion and development of the region's wine industry. The Council was founded in 1989 and currently has 48 full members. For further information, visit liwines.com.
Region:
Northeast, USA