Brendan Brambila Promoted to Director of Viticulture at Trefethen Family Vineyards
Posted on April 06, 2015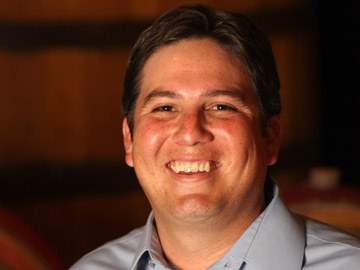 Brendan Brambila has been promoted to director of viticulture at Trefethen Family Vineyards. His passion for winegrowing began long before he first joined Trefethen in 2009 as viticulturist. The son of a renowned Napa Valley winemaker, he was immersed in the wine business at a young age. In 2006, Brambila graduated from Cal Poly, San Luis Obispo with a degree in agricultural business, with an emphasis on wine and viticulture. Working in vineyards throughout Napa Valley and the Russian River Valley, he has developed an understanding of the importance of terroir.

Brambila said, "I have a deep appreciation for the unique growing conditions that allow multiple varieties to thrive in our estate vineyard, and enjoy working with the winemaking team to optimize quality and distinctive character."

In addition, Bryan Kays has been promoted to winemaker and Dan Blakely has been promoted to assistant winemaker. Winery owner Janet Trefethen commented, "It is fulfilling and satisfying to continue to watch these three men develop and grow. The future looks very bright with this integrated vineyard and winemaking team that understands and embraces the family's philosophy that great wines begin in the vineyard."
About Trefethen Family Vineyards
Founded in 1968 on the site of one of Napa Valley's most historic wine estates, the Trefethen family set about to replant the vineyards. Now into its third generation, the family has remained true for nearly fifty years to the original vision of creating world-class 100% estate-grown wines from the Oak Knoll District of Napa Valley.

Region:
Napa & Sonoma
Job Function:
Vineyard Management/Viticulture