Votto Vines Importing Appoints Vice President of East Coast Chain Sales
Posted on March 09, 2015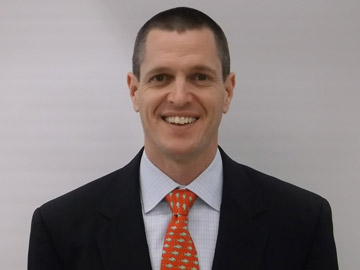 ?HAMDEN, CT, March 9, 2014 — Votto Vines Importing announced the appointment of Chris Reynolds as vice president of East Coast chain sales. The first executive hire outside of the family follows an incredibly successful year for Votto Vines, which saw sales of approximately $6.5 million in 2014. The company has experienced explosive growth since its founding in 2009, and recently had the honor of being named to the Forbes list of America's Most Promising Companies, in addition to becoming the first-ever wine importing company to make the INC 500 list of America's fastest growing companies in 2014.
"Chris will be a tremendous addition to the team," says CEO, Michael Votto. "His vast industry experience is a great complement to the direction we're headed as a company. We're looking forward to continue building strength in the eastern half of the country with the key relationships that Chris brings with him."
Reynolds joins Votto Vines with 15 years of experience in the wine sales industry, with strong distributor relationships as well as key account and chain buyer relationships in the Mid-Atlantic and SE regions. Reynolds' primary responsibilities will be to initiate, develop, and maintain chain store sales across the eastern seaboard. Experienced in working with both imported and domestic portfolios, Chris' talents are a great fit for Votto Vines' unique mix of fine imported wines and proprietary branded concepts, such as VIN??GO single-serve wines.
"Votto Vines has a very strong, diverse portfolio, and I was attracted to the innovative approach they take to the market," notes Reynolds. "I'm looking forward to introducing my contacts to what they have to offer and expanding the portfolio into new markets."
Reynolds officially starts today, March 9, and will be based out of Richmond, VA.
About Votto Vines
Votto Vines Importing is a dynamic wine importation, marketing and brokerage firm headquartered in Connecticut. Led by CEO Mike Votto – one of Connecticut Magazine's Top 40 Emerging Business Leaders under 40 and a 2014 Wine Enthusiast Innovator of the Year nominee – Votto Vines was ranked #464 on the 2014 INC. 500 list of America's fastest growing companies and named as one of America's Most Promising Companies by Forbes Media. Votto Vines represents leading family-operated wine estates around the globe through its 90+ Collection and develops high-profile proprietary brands in partnership with some of the world's leading organizations. For more information about this family-owned business, visit www.vottovines.com.
Regions:
Southeast, USA; Northeast, USA
Job Function:
Sales/Marketing