Russian River Valley Winegrowers Announce New Board Members and Officers for 2015
Posted on February 24, 2015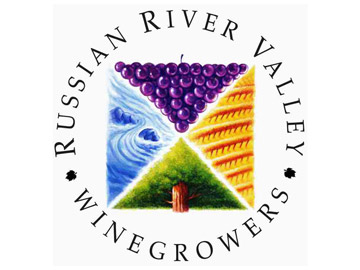 Santa Rosa, CA (February 25, 2015) - The Russian River Valley Winegrowers (RRVW), a non-profit marketing and educational organization dedicated to maintaining the agricultural diversity of the Russian River Valley, today announced the appointment of Rod Berglund as the 2015 board president.
Berglund is the esteemed winemaker of Joseph Swan Vineyards and one of the regions most respected winemakers, with strong ties to the its history. He takes the reigns from outgoing board president Chris Donatiello of C Donatiello Winery who served as board president for 2014 and has worked to promote the appellation to the trade, press and public. The organization's goal is to further solidify the AVA's recognition both nationally and internationally.
The Russian River Valley is a premier winegrowing region for pinot noir and chardonnay, as well as many other cool-climate varieties. The region's diversity in landscape, climate and terroir, results in distinctive, high-quality vintages that can be enjoyed for years to come.
"In 2014, we experienced a great deal of growth in awareness about the Russian River Valley and our wines," says Berglund. "In 2015, we're eager to continue this momentum by extending our message to new markets about the quality and diversity of wines coming out of the Russian River Valley."
The Board of Directors and its officers will oversee enhanced programming celebrating the world-class wines for which the region is acclaimed, support its community and celebrate its esteemed history. Joining Berglund at the helm of the RRVW organization are first vice president Clay Gantz of Gantz
Family Vineyards, treasurer Alex Klein of American Ag Credit and secretary Carol Kozlowski-Every of Kozlowski Farms.
The Board of Directors will also gain additional expertise this year, with the addition of Bush Crispo Vineyards' Chris Crispo, who with his wife Audrey, is a three generation grape growing family; returning member Tom Fredericks of Trenton View Vineyard, a Sonoma County native and expert grower; Rodney Strong Vineyards/Davis Bynum Winery's Ryan Decker, a fifth-generation grower in Sonoma County and grower relations manager and viticulturist; Nancy Woods of Merriam Vineyards, who has shared her expertise in a number of leadership and marketing positions within the Russian River Valley; and The Calling's Summer Jeffus, a professional sommelier who brings more than a decade of hospitality marketing, business development and management to her role. The newly inaugurated board will immediately begin planning and strategy surrounding the RRVW's most celebrated annual events, along with some new additions meant to reach additional markets, enhance relationships with the wine trade and connect with premium wine collectors.
About RRVW
The Russian River Valley Winegrowers (RRVW) is a non-profit marketing and educational organization dedicated to maintaining the agricultural diversity of the Russian River Valley while preserving its natural resources and protecting its authentic farming heritage. As a trade association that supports grape growers and wineries, our nearly 300 members participate in educational seminars, sponsored and consumer events, and community networking. The RRVW provides marketing, publicity and community relations' support and is committed to promoting the Russian River Valley as the world's premier winegrowing region. For more information on the Russian River Valley or becoming a member, email info@rrvw.org or visit www.rrvw.org.

Region:
Napa & Sonoma
Job Function:
President/Owner/GM