V2 Wine Group Appoints Texas Regional Sales Manager
Posted on February 18, 2015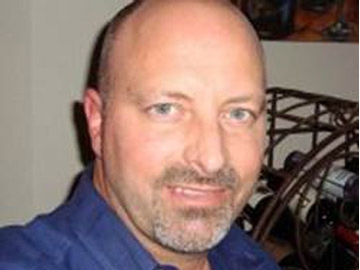 February 18, 2015, SONOMA, Calif. -- V2 Wine Group announced the appointment of wine industry veteran Brad Bartram as the company's regional sales manager, Texas. Bartram has an 18-year background of sales success in the Texas market, most recently as key account manager for Glazer's overseeing the HEB business. He will be responsible for V2 Wine Group's expanding portfolio, which includes Bouchaine Vineyards, Cameron Hughes Wines, Dry Creek Vineyard, Hedges Family Estate, LaFollette Wines, Lake Sonoma Winery, Lucinda & Millie Wines, Quivira Vineyards, Steelhead Vineyards, Toad Hollow Vineyards, Torbreck Vintners, and Valley of the Moon Wines. He will report to Jack Harvey, V2's vice president of sales, central division.
"V2 Wine Group's business continues its exciting growth, especially in markets such as Texas and our expectations for continued expansion is aggressive," said Scott Ericson, senior vice president of sales at V2 Wine Group. "As our portfolio of world-class wineries and brands continues to increase in size and scope, bringing on a professional of Brad's caliber, with his in-depth knowledge of Texas and Glazer, our wholesaler partner, is extremely important."
"I am excited to take my knowledge of selling in general, and the Texas marketplace specifically, to a fast-paced, entrepreneurial company like V2," commented Bartram.
"Brad's depth of experience and industry knowledge is a key to our continued growth and key to our relationship in Texas with the many accounts for which we do business," stated Jack Harvey.
V2 Wine Group is a wine production, marketing and sales organization dedicated to building strong wine brands in the North American marketplace. Based in Sonoma, California, the company is a partnership between wine industry veterans Dan and Katy Leese and entrepreneur Pete Kight.

Region:
Southwest, USA
Job Function:
Sales/Marketing