Martinelli Winery and Vineyards Names David Hejl CEO
Posted on February 06, 2015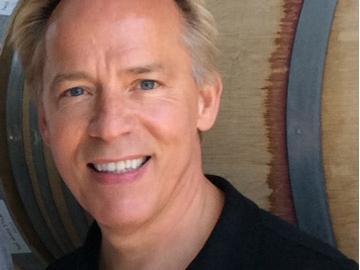 (February 6, 2015; Santa Rosa, CA)—Martinelli Winery and Vineyards has named and announced David W. Hejl as CEO and general manager. Hejl brings 30 years of experience in the food and consumer products industry, most recently serving as CEO and general manager at Kosta Browne Winery for three and a half years. He will take over the CEO duties for Lee Martinelli Sr., who has served as CEO and chairman of the board since 1973. Lee Sr. will retain his role as chairman of the board.
In a statement from Lee Sr. "After a thorough and deliberate selection process, we were successful in finding a CEO who shares our family's vision for Martinelli Winery's evolution. David Hejl has the experience, leadership and values to carry on the Martinelli family legacy and ensure the winery's longevity and success. Martinelli is in its fifth generation of family ownership, and we remain committed to being a private, family-owned business. My heart has always been in farming; so I will continue farming with my two sons, Lee Jr. and George. My daughters, Regina and Julianna, will also maintain their leadership roles."
David Hejl has accumulated over 30 years' experience in transformational growth and strategy execution within the food and consumer products industry and held executive positions with Nabisco, Berkshire Hathaway, Gourmet Award Foods and Ruiz Food Products. In addition, he has 15 years of private equity investment experience and holds an MBA from Northwestern University's Kellogg Graduate School of Management.
The Martinelli family has been growing grapes in the Russian River Valley since the 1880's. At the ages of 19 and 16, Giuseppe Martinelli and Luisa Vellutini eloped from their small village in the Tuscany region of Italy, making their way to California looking for land to farm and start a winery. Giuseppe had been a winemaker in Italy and with his viticulture knowledge he was hired to plant a vineyard for a farmer in Forestville. Within two years he earned enough money, and borrowed some from a local wood cutter, to purchase land of his own. Working side by side on a 60 degree slope, Giuseppe and Luisa planted a small area of Zinfandel and Muscat Alexandria vines, which later became known as the Jackass Hill vineyard. Over 100 years later, this south easterly exposure remains the steepest non-terraced vineyard in Sonoma County. To learn more go to www.martinelliwinery.com.
Region:
Napa & Sonoma
Job Function:
President/Owner/GM