35 Maple Street Spirits Establishes New National Sales Division, Regional Manager Hired to Support Sales Team
Posted on January 22, 2015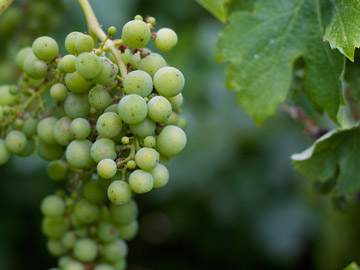 (Sonoma, CALIF) – 35 Maple Street Spirits of Sonoma, California, has kicked off 2015 by establishing a new, independent national sales division and with a new hire, has bolstered the sales team.
"When we founded 35 Maple Street Spirits in 2011, it fit naturally within the sales framework of our sister company The Other Guys," said August Sebastiani, president of 35 Maple Street Spirits. "We have always expected a dedicated effort at some point, but the rapid expansion of our craft spirits division has forced our hand in committing the full attention of a dedicated sales team."
The two new sales divisions – including independent billing and ordering – will handle either spirits or wine, as follows:
35 Maple Street Spirits – The spirits sales division will specifically handle the portfolio of Masterson's, Bib & Tucker, Uncle Val's and Kirk & Sweeney brands.
The Other Guys – The wine sales division will now exclusively manage the portfolio of Hey Mambo, Leese-Fitch, Plungerhead, Pennywise, White Knight, Moobuzz and the new Gehricke wine brands.
Joining the newly formed 35 Maple Street Spirits Sales Division, is Chad Keeton, eastern regional sales manager. "The doubling in size of our spirits sales each year for the past three years, has created the need for an executive-level professional such as Chad Keeton who brings spirits experience from global brands such as The Atlas Network, Pernod Ricard and MillerCoors," Sebastiani added.
35 Maple Street Spirits is a craft spirits company founded in 2011, and related to The Other Guys, a family-owned wine company based in Sonoma, California. August Sebastiani, who leads The Other Guys and 35 Maple Street Spirits, is a member of the Sebastiani Family that has been making wine in Sonoma for more than 115 years. The 35 Maple Street Spirits portfolio includes Uncle Val's Gin, Masterson's Whiskey, Kirk and Sweeney Rum and Bib & Tucker Bourbon – spirits of craftsmanship, tradition, quality and commitment. For more information visit www.35MapleStreet.com.
Regions:
Southeast, USA; Northeast, USA
Job Function:
Sales/Marketing