Bonny Doon Vineyard Appoints Keith Shulsky as National Sales Manager, West
Posted on January 15, 2015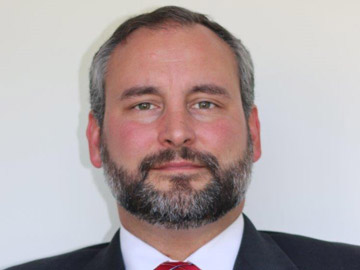 On Wednesday January 14, 2015, following a very strong year for wholesale sales growth, Bonny Doon Vineyard's general manager James Silver announced the appointment of Keith Shulsky as national sales manager, west, and Bob Trimble as national sales manager, east.
In 2014 Bonny Doon Vineyard enjoyed a robust 44 percent increase in wholesale depletions over the previous year and is projecting an even stronger 2015.
Keith Shulsky comes to Bonny Doon by way of Epic Wine and Spirits where he was Los Angeles key accounts manager. He previously held senior positions for Michael-David Winery and for Wineberries in New Hampshire. Keith is based in Los Angeles. In his position as national sales manager west, Keith has responsibility for the management of two dozen markets in primarily the western states.
Randall Grahm said, "While we of course eschew World Doonimation, it has been just thrilling to see the wholesale channel really come alive, and to now have two industry professionals of the very highest order continue to build upon this momentum. Bob and Keith are both exemplary sales guys, real pros; I am certain they will continue to inspire love, devotion and surrender on the part of our cherished wholesale partners in 2015."
Randall Grahm established Bonny Doon Vineyard in 1983, in the bucolic northern California hamlet of Bonny Doon. Best known for Rhône-style blends, Grahm produced his first vintage of flagship wine, Le Cigare Volant in 1984. Today, in a substantially scaled back and significantly more focused operation, Grahm describes himself as an unregenerate terroir-seeker.
Regions:
Southwest, USA; California, USA; Northwest, USA
Job Function:
Sales/Marketing