Michael Wangbickler Becomes Partner at Balzac Communications & Marketing
Posted on January 13, 2015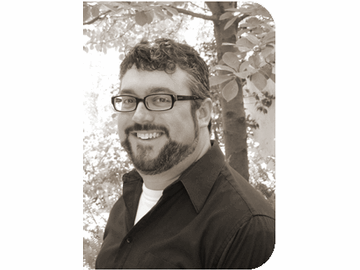 Balzac Communications & Marketing, the wine industry's leading public relations and marketing agency, announced today that Michael Wangbickler will join agency founder Paul Wagner as partner. In addition, Wangbickler will take on the role of Chief Executive Officer while Paul Wagner remains President.
"Mike has become an integral part of Balzac, both in terms of his extraordinary expertise in digital media and in the day-to-day operational activities of our clients. He's exactly what we need to keep this agency at the top of its game," says Wagner. "He pushes us every day, and always in the right direction."
"This is a tremendous honor and opportunity," says Wangbickler. "I've been blessed with the chance to work with Paul for more than a decade. During that time, I've learned more about wine and wine marketing than I ever thought possible. Paul has built something truly special at Balzac Communications & Marketing, and I'm thrilled to be a part of it. With this new partnership, I look forward to furthering the reputation and respect that Paul has developed over the last twenty-five years."
Over the past year, Wangbickler's role at the agency has grown to include more of the agency's business development and management. This will continue in his new position as he endeavors to continue the success of the long-lived agency. Wagner will continue in his role as President and will focus more on overall strategy and direction of the company.
Wangbickler has been with the agency for more than ten years, where he has been an integral part of the account management team. He has worked with a diverse range of wine industry clients, from small, family-owned wineries to large wine companies and regions. He is recognized as an expert on the topics of wine marketing and digital strategies, and has spoken on the topic all over the world.
In addition to his activities at Balzac, he is an Associate member of the Institute of Wine and Spirits (AIWS) having received his Level 4 Diploma from the Wine & Spirit Education Trust (WSET). He is a WSET Certified Educator and a Certified Wine Educator (CWE) through the Society of Wine Educators (SWE). He is also Lead Educator for Discover Wine & Spirits Academy in San Francisco and Napa.
Prior to joining Balzac, Wangbickler spent eight years working in Silicon Valley managing marketing communications programs for several high-tech start-ups and three years in winery hospitality management. He holds a Bachelor of Arts degree in Marketing from Michigan State University.
Founded in 1991, Balzac Communications & Marketing is a marketing communications agency with a no-nonsense approach to combining the strategies and tactics of marketing, public relations, advertising and graphic design to achieve the marketing goals of its clients. The experience, creativity and determination of the staff distinguish Balzac from their competition. They use these assets to develop and execute cost-effective campaigns which have won international communications awards. The results speak for themselves. The agency is located in Napa, California, and provides services to companies and organizations throughout the world.
Region:
North America