Chatterbox Wine Marketing Services Appoints Daniel Bishofberger as Senior Sales Manager for North America
Posted on January 12, 2015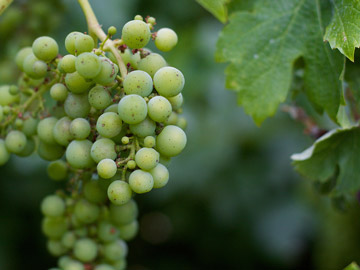 Napa, CA January, 12, 2015 Chatterbox Wine Marketing Services, the wine industry leader in relationship-based telesales and tasting room reservation management through VinoVisit.com, welcomes Daniel Bishofberger, as Senior Sales Manager, to support development of long term business relationships and wine industry education of tele-sales and digital marketing abilities to clients. Daniel will work under the direction of Christopher Pappe, Vice President & General Manager.
Bishofberger brings 8 years of experience in the wine industry to Chatterbox, including his last 4 years at eWinery Solutions, where he led the software sales team in providing DTC business solutions to large multi-brand, mid-size boutique and small family owned wineries throughout North America. Prior to eWinery, he spent 4 years in consumer direct sales at Artesa Winery.
"I am thrilled to be a part of the Chatterbox team", said Bishofberger. "My clients are like family to me. I want to do everything I can to help them make their wine more available to their customers whenever and wherever they are. The relationship based tele-sales and digital marketing services offered by Chatterbox are exciting ways to generate results right now. This is a dynamic time to be working in the wine industry."
About Chatterbox Wine Marketing Services
Chatterbox Wine Marketing Services is a Napa based company founded in 2009 that offers relationship-based wine telesales, visitor reservation and guest management, and other consumer direct marketing services exclusively for the wine industry. The company serves a growing list of well-known established, and up and coming brands, that require high-touch services in marketing their wines to consumers. www.chatterboxwinemarketing.com.
Its affiliate, VinoVisit.com , is the leading winery reservation and guest management software platform that offers free to consumers the flexibility to book real-time winery reservations and boasts an exclusive multi-day itinerary building tool. www.vinovisit.com.
Region:
USA