John Peters Named Sales Manager for Quintessential
Posted on January 05, 2015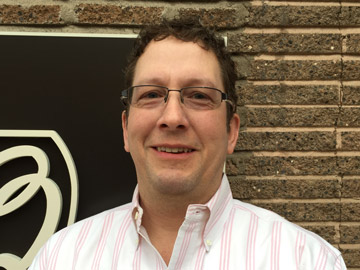 Family owned-and-operated fine wine importer, marketer and sales company, Quintessential, has hired new sales managers for both New England and the Washington, D.C./Maryland/Delaware territories, as well as sales and administrative personnel in California.
John Peters has been appointed sales manager for Washington D.C., Maryland and Delaware. Born in Wilmington, Delaware, Peters has lived in the Delmarva area ever since, and worked in all tiers of the wine and spirits industry over the past 30 years – retail, wholesale and import. Just out of high school, he started working at Wide World of Wines, the D.C. retailer his father founded in 1983. Peters was part-owner, with his father and brother, and wine buyer. After selling the store in 1989, he brought his retail expertise to Continental Liquors in D.C., then moving to the wholesale side of the wine business as a fine wine sales representative for a top D.C. area distributor.
In 1997, Peters became mid-Atlantic sales manager for a prestigious California winery, and then moved in 2004 to an import company that specialized in South American wines. He was asked to join Culinaria Cooking School in 2009 to create their wine program and teach wine and wine/food pairing classes. In 2012, Peters returned to wine sales in Northern Virginia. He is a dedicated "foodie" and has been associated for 17 years with L'Academie d'Cuisine Cooking School, teaching wine/food pairings in the professional series at the school's Gaithersburg, Maryland campus. Peters is married with two children, living in Vienna, Virginia.
Under the direction of B.J. Valencia, Quintessential's vice president of sales for the eastern division, Peters will work closely with the company's distributors to help generate sales of Quintessential's many family owned-and-operated wineries and brands from all over the world. He will direct marketing and promotional activities in his markets, including on- and off-premise staff training, trade and consumer tastings and other events.
Region:
Southeast, USA
Job Function:
Sales/Marketing