Colangelo & Partners Announces Staff Promotion in Light of Agency Growth
Posted on December 08, 2014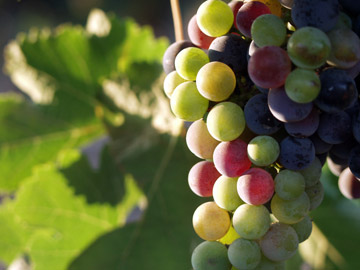 New York, December 1st - On the heels of two years of rapid growth, Colangelo & Partners Public Relations (CPR) promotes former account supervisor Alessandro Boga to account director. Along with his current responsibility for the Italian wine client portfolio, Boga will assume new responsibilities for business development and a larger role in employee management. CPR's portfolio registered an impressive increase in the past two years and currently represents more than twenty-five wine clients from eight countries: Italy, Spain, Portugal, France, South Africa, Croatia, Moldova and the US.
Boga joined CPR in November 2011 and has worked on press relations, trade relations, event planning and digital media marketing focused on the wine industry. He earned a Master Degree in Economics from the University of Bologna and was awarded a Professional Certificate in Digital Media Marketing from New York University. Boga recently earned the WSET Level 3 certificate at the International Wine Center in New York.
In addition to Boga's promotion, Jennifer Ziplow and Tiffany Hoang were both promoted to assistant account executive.
To learn more about Colangelo & Partners, visit www.colangelopr.com/
About Colangelo & Partners Public Relations (CPR)
Colangelo & Partners Public Relations operates in the real world of tangible results, delivering creative, strategic public relations services that are measurable and impact the bottom line. Agency principals have years of experience in retail and distribution as well as public relations — a rare combination that gives CPR a competitive advantage over other firms. The agency specializes in 'closing the loop' between creative communications programs, distribution, promotion, publicity and the consumer in order to maximize the efficiency of its communications programs and deliver measurable results.
Colangelo & Partners focuses on premium food, wine, spirits and lifestyle brands, and has long established relationships with the key press that drive these business categories and help determine the industry leaders. The agency continually creates unique story lines that are consistent with its clients' brand strategies in order to provide a steady stream of compelling content to journalists and keep clients in the news.
Region:
USA