V2 Wine Group Hires Rosaline Fleisher as New England Regional Sales Manager
Posted on November 20, 2014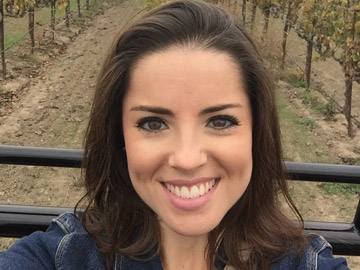 V2 Wine Group announced three additions to their company with the appointments of Alyssa Oreck as the company's winery accountant, Jose Coronado as marketing brand manager and Rosaline Fleisher (Roz) as New England regional sales manager. Oreck, Coronado and Fleisher join V2 Wine Group in these newly created positions as the company focuses on expansion.

Fleisher has an eight-year industry background that includes top sales roles with blue chip wine companies including Rodney Strong and Treasury Wine Estates. She will oversee all sales activities in the New England states of Massachusetts, New Hampshire and Rhode lsland for V2 Wine Group's growing portfolio, which includes Bouchaine Vineyards, Cameron Hughes Wines, Dry Creek Vineyard, Hedges Family Estate, LaFollette Wines, Lake Sonoma Winery, Lucinda & Millie Wines, Quivira Vineyards, Steelhead Vineyards, Toad Hollow Vineyards, Torbreck Vintners, Valley of the Moon and Vindicated Wine. Fleisher will report to Tod Umbach, vice president eastern division.
"V2 Wine Group's emphasis has been on expanding our sales team with talented, respected industry leaders and with the addition of Roz this endeavor is solidified", remarked Scott Ericson, senior vice president of national sales. "We are looking forward to her experience in and knowledge of these important states."
V2 Wine Group is a wine production, marketing and sales organization dedicated to helping family wineries achieve their goals in the North American marketplace. Based in Sonoma, California, the company is a partnership between wine industry veterans Dan and Katy Leese and entrepreneur Pete Kight.

Region:
Napa & Sonoma
Job Function:
Sales/Marketing