Terroir, Inc. Announces Kevin McGee as Chief Operating Officer and General Counsel
Posted on October 13, 2014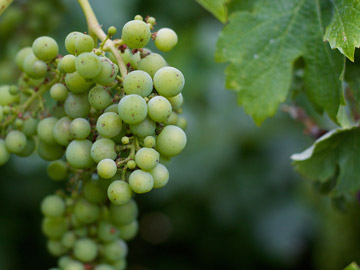 Terroir Inc., founded by Charles and Ali Banks, is proud to announce Kevin McGee as chief operating officer and general counsel. He brings extensive experience to Terroir, including eight years as the personal attorney and business strategist to wine industry icon Jess Jackson.
In his new role, McGee is holistically involved in ongoing operations, overseeing all partner relationships, and acting as general counsel and chief legal officer for Terroir, Inc. For the past few years, he has worked with Terroir, Inc. on a project basis, involved in strategic development and legal work, as well as managing multiple acquisitions for the company, including Qupé, Trinity Hill, Evening Land, Whetstone, and Mayacamas.
Prior to Terroir, Inc., McGee worked with a variety of brands within the Kendall-Jackson portfolio and was an instrumental figure in the operation of internal corporate venture opportunities. He then founded his advisory firm, Tradecraft, where he provided adept legal service and strategy to consumer product and beverage businesses.
As an attorney and graduate from Stanford Business School's Executive Program, McGee's legal career has encompassed a diverse world of practice, with accomplishments as a civil litigation practitioner, a Judge Pro-Term, as well as years as a leading Gang Violence Law trial skills instructor and technical advisor for the California District Attorneys' Association.
About Terroir, Inc.:
Founded in 2009 by Charles and Ali Banks, Terroir, Inc. owns a collection of wineries that are benchmarks for their quality, typicity, character and value. By investing in and adding value to these respected wines, Terroir has allowed some of the industry's most talented winemakers to realize their dreams. The current portfolio spans four continents and includes: Mulderbosch, Marvelous and Fable Mountain Vineyards from South Africa; Mayacamas Vineyards from Napa Valley, CA; Qupé, Sandhi and Domaine de la Côte from Santa Barbara County, CA; Leviathan and Whetstone Cellars from in and around Napa Valley, CA; Wind Gap and Agharta from Sonoma County, CA; Evening Land Vineyards from Oregon, California and Burgundy, France; Maison L'Orée from Burgundy, France; Trinity Hill from Hawke's Bay, New Zealand; and Cultivate Wines, Global Negotiant. For more information, visit www.terroirselections.com.
Job Function:
Purchasing/Finance