The Workshop Taps Jeremy Leffert as General Manager and Winemaker
Posted on September 03, 2014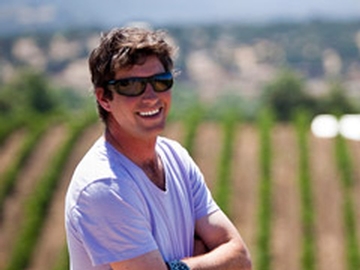 The Workshop Urban Wine Collective announced winemaker Jeremy Leffert has been promoted to general manager of the facility.
Located in the city of San Luis Obispo, The Workshop offers a full range of wine production services, wine tasting facility, collective PR and sales support to artisan wine makers and custom crush clients.
"Jeremy Leffert is an incredible talent both with winemaking and business. He is a driven, meticulous, professional and we look forward to his growth with our company" says Mike Kyle, president of The Workshop. "We have worked diligently over the past year to create a world class custom crush facility and have full confidence in the direction Jeremy is taking our business."
Jeremy Leffert relocated to California after completing his bachelor's degree in environmental studies with a focus in natural history from the University of Vermont. Immediately after moving to Santa Barbara, CA, Leffert discovered wine and felt particularly drawn to vineyards. Upon discovering Cal Poly in San Luis Obispo, he met Dr. Keith Patterson and immediately applied and enrolled in a Masters program in crop science with a focus in viticulture. Leffert's passion exceeded his desire to learn as he strove to perfect his viticultural knowledge and abilities under the mentorship of Dr. Patterson. Leffert was the winemaker for Hearst Ranch Winery from its inception in 2009 to 2014, when he assumed the role of winemaker at The Workshop in San Luis Obispo. Leffert has been an avid guitarist since childhood and currently lives in San Luis Obispo with his wife Melissa.
"I am thrilled to assume this new role and excited to lead The Workshop team and continue to grow the vision of this business. The Workshop has become the melting pot of passionate winemakers collaborating to continually improve the quality of their wines" says Leffert.
More on The Workshop
THE WORKSHOP is a place where skilled winemakers craft small batch artisan wines. Whether they have a 02 or 1720 license, the bonded winery production and storage facility offers a full and flexible range of services to accommodate the needs of winemakers producing less than 200 tons. The Workshop also features an onsite tasting room pouring a curated collection of its winemaker's finest offerings. Wines and snacks are available to taste, drink and purchase for on and offsite consumption at their on site tasting lounge. For more information, visit www.theworkshopslo.com.
Region:
Central Coast
Job Function:
Winemaking, President/Owner/GM