Brand Napa Valley Appoints Greg Gregory Estate Director
Posted on August 19, 2014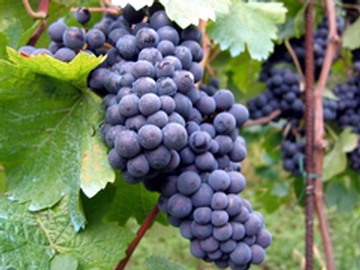 BRAND Napa Valley announces the addition of Greg Gregory as estate director. In this new position, Gregory works directly with owner Ed Fitts and partner Deb Whitman to develop and execute the company's strategy for continued growth and success. He will be directly responsible for leading the winery's sales, marketing, winemaking and philanthropic programs for the BRAND Estate.
Gregory will lead other members of the BRAND team, which include winemaker Philippe Melka, vineyard manager Josh Clark, general manger Kelli Willard, marketing director Melinda Kearney and assistant winemaker, Max Duimstra.
Greg brings to BRAND an extensive background in the wine business from a domestic and international perspective as a collector, former partner at Napa Valley rare wine merchant, BP Wine and most recently as the client service manager of Staglin Family Vineyard. His passion for wine, his business background and perspective make him a perfect fit for BRAND Napa Valley.
"I'm excited for the opportunity, with the help of one of the most talented teams in the Valley, to further BRAND's status as a world class wine," Gregory said.
Born and raised in Tampa Bay, FL, Greg was instrumental in helping build his family's wholesale roofing distribution business into the second largest in the state. After a pivotal glass of 1982 Haut Brion, Greg's passion for wine grew exponentially, with treks to all of the significant wine regions, contributing philanthropically to most of the largest charity wine auctions in the country, and amassing a cellar totaling 18,000 bottles of the greatest wines in the world.
Gregory has lived in Napa Valley for the last five years and his interests include golf, tennis, music, travel, sports, outdoor activities, and his Dalmatian Luce'.
BRAND estate winery on Pritchard Hill is located at 90 Long Ranch Road. The winery, in its third release was designed by Juancarlos Fernandez to the specifications of celebrated winemaker Philippe Melka who leads the winemaking program. Vineyard holdings on Pritchard Hill include 12 acres planted primarily to Cabernet Sauvignon on the 110 acre BRAND estate. BRAND wines are primarily marketed through the mailing list which may be accessed by visiting the website: www.BRANDnapavalley.com. Gregory may be reached at greg@BRANDnapavalley.com or 707-963-1199

Region:
Napa & Sonoma