Talbott Vineyards Appoints Laura Hastie as Social Media Manager
Posted on August 12, 2014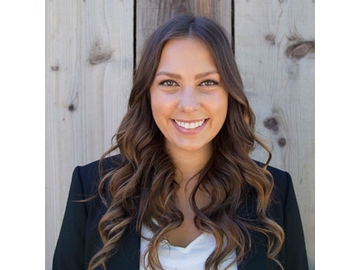 Talbott Vineyards has hired Laura Hastie to guide its social media efforts and to direct its newly expanded events calendar, which will include weddings, private parties and corporate events.
Hastie, who is a graduate of California State University, Long Beach, with a bachelor's degree in communication studies, joins the Talbott Vineyards sales and marketing team after a semester abroad, and several successful internships. These include positions as the marketing and PR intern for Quiksilver Women's, the marketing intern for O'Neill Clothing, and the PR intern for Beach House Public Relations.
Talbott Vineyards was established in 1982, when founder Robb Talbott personally planted his mountainous Diamond T Vineyard. Since 1994, the Talbott Vineyards estate program has also included the famed Sleepy Hollow Vineyard in the Santa Lucia Highlands. Using the exceptional grapes from these two sites, Talbott Vineyards makes an acclaimed portfolio of estate-grown Chardonnays and Pinot Noirs. To learn more, visit www.talbottvineyards.com.
Region:
Central Coast