Talbott Vineyards Appoints Tammie Ward as DTC Manager
Posted on August 12, 2014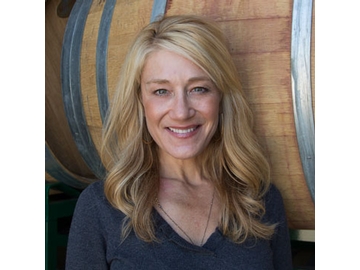 Talbott Vineyards announced that it has appointed industry veteran Tammie Ward as its new direct to consumer manager. In this key role, Ward will be responsible for all facets of Talbott's direct-to-consumer program, including the Talbott Vineyards Wine Club, direct-to-consumer sales and special consumer and club events. Ward will also oversee Talbott's Winery Tasting Room at Sleepy Hollow Vineyard, and its Carmel Valley Tasting Room, which was recently named "Best Tasting Room 2014" by Monterey County Weekly, and one of the "Top 25 Most Awesome Tasting Rooms in California" by IntoWine.com.
Ward is a seasoned wine professional with two decades of sales and marketing experience, including almost a decade at Cloninger Cellars, where she began as the sales and marketing director, and ultimately became general manager and part owner. Following the successful sale of Cloninger to Passagno Winery, Ward spent five years as the western regional sales manager for Riedel Crystal of America, and two years as the western regional sales manager for the Republic of Tea and its River Road Family Vineyards and Winery in Sonoma County.
Talbott Vineyards was established in 1982, when founder Robb Talbott personally planted his mountainous Diamond T Vineyard. Since 1994, the Talbott Vineyards estate program has also included the famed Sleepy Hollow Vineyard in the Santa Lucia Highlands. Using the exceptional grapes from these two sites, Talbott Vineyards makes an acclaimed portfolio of estate-grown Chardonnays and Pinot Noirs. To learn more, visit www.talbottvineyards.com.
Region:
Central Coast