Wine Industry Mourns Passing of Kerry Manahan-Ehlow
Posted on August 08, 2014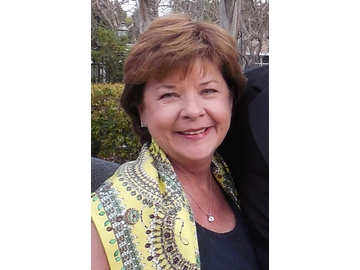 Kerry Manahan-Ehlow, a successful sales and marketing executive with 30 years of experience in the wine industry, passed away on July 20, 2014. She was 53 years old.
Born September 30, 1960 to Yvonne and Bill Manahan, she hailed from Evanston, Illinois, but spent her formative years in Southern California. She attended Saddleback College in Orange County before transferring to Cal State Fullerton where she studied Communications and Public Relations.
Kerry began her wine career at Robert Mondavi Winery in 1984 in the national accounts division and was quickly promoted through the ranks. She went on to work as a sales and marketing executive for Kendall-Jackson, Matanzas Creek Winery, and The Thomas Jefferson Wine Company, where she was Executive Vice President/General Manager. In 1999, Don Sebastiani recruited her as Senior Vice President of Sales & Marketing to re-position Sebastiani Vineyards.
In 2002, Kerry began her own independent consulting company, KME Solutions Group, specializing in sales, marketing and public relations for the wine industry. There she developed her own wine brand, Amusant Wines, and had numerous winery clients including Whitehall Lane, Flora Springs, and Roy Estate. After the sale of her wine brand in 2007, Kerry became Vice President of Sales & Marketing for Foley Family Wines. In May 2011, Kerry joined J Vineyards & Winery in Healdsburg and most recently served as Vice President of Global Sales and Strategy.
"Kerry's contributions to J include her mentorship of a wonderful team, a dedication to our wines and a professionalism appreciated by our business partners throughout the world," said J Founder, Judy Jordan. "I personally will miss Kerry's leadership, brilliance and sense of humor. Most of all, like so many, I will miss her friendship and inspiration."
Active in a variety industry groups, Kerry served on the Advisory Board for Women for WineSense, and was on the international and national strategic marketing committees for the Sonoma County Vintners Association, Napa Valley Vintners Association and the California Wine Institute. Kerry also volunteered for the Leukemia and Lymphoma Society as a legislative advocate in Northern California and recently celebrated 20 years of remission from Hodgkin's lymphoma.
Kerry Manahan-Ehlow is survived by her husband, Albert C. Ehlow, Jr.; son Andrew and daughter Aryn; four grandchildren; parents Yvonne and Bill Manahan; and brother Rick Manahan. A celebration of Kerry's life will take place Saturday, September 6, 2014 at Copia located at 500 First Street in Napa from 1-4 p.m. In lieu of flowers, Kerry's family encourages donations in her memory be made to the American Cancer Society.
Region:
California, USA