Betts Truck Parts & Service Promotes Ruben Gutierrez to Director of Service
Posted on August 05, 2014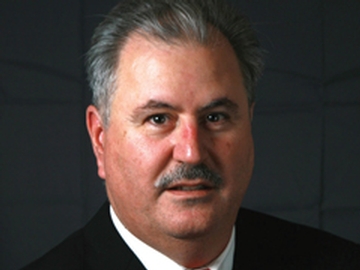 Betts Truck Parts & Service announced today the promotion of Ruben Gutierrez to the newly created position of director of service. Gutierrez has been with Betts Truck Parts & Service for 18 years.
Gutierrez first worked as a service manager and in 2004 became branch manager at the Santa Fe Springs, Calif. location. In addition, he's also managed the Betts Truck Parts & Service in Fontana, Calif. and at times both locations.
"We are excited to announce this promotion for Ruben, a tireless and dedicated employee that is a highly valued member of the Betts Truck Parts & Service family," said Don Devany, senior vice president, Betts Company. "In his new and expanded role, Ruben works closely with our branch and service managers to increase consistency and communication between service shops, as well as providing consistency of experience to meet the needs of our customers."
Devany noted Gutierrez was responsible for leading Betts Truck Parts & Service's most successful branch in in Santa Fe Springs and developing a series of best practices, many related to the service shop. Gutierrez later took these best practices to the Fontana branch. Gutierrez is now responsible for implementing these practices as well as driving growth and expanded capability throughout the Betts Truck Parts and Service branch network.
Betts Truck Parts & Service provides parts and service for nearly every part under the frame rail of a medium or heavy duty truck. For more information on Betts Truck Parts & Service, one of three strategic operating divisions of Betts Company, visit www.BettsTruckParts.com, phone 559-498-3304 or email info@BettsTruckParts.com.
About Betts Truck Parts & Service
Betts Truck Parts & Service partners with its commercial vehicle and fleet customers and supplier partners to help keep their trucks and trailers on the road. Betts Truck Parts & Services stocks inventory of quality replacement parts manufactured by transportation industry leaders and provides experienced installation and repair services for all types of commercial vehicles. It also supports major commercial transportation hubs throughout California, Oregon and Arizona with its network of eight branch locations. Betts Truck Parts & Service is one of three operating divisions of Betts Company, a six-generation family owned company established in 1868.
About Betts Company
For over 145 years and during six generations of continuous family ownership, Betts Company has practiced daily the mission of its founder and decorated spring maker William Michael Betts I – "Building Well, Serving Better." From its proud beginning as the first spring manufacturer in the Western United States, Betts has developed into a diversified concern serving heavy duty transportation, aftermarket automotive and other industrial sectors with innovative, patented products made in the USA. For more information, visit www.Betts1868.com.