Chatterbox Wine Marketing Services Hires Ron Scharman as Chief Operating Officer
Posted on August 05, 2014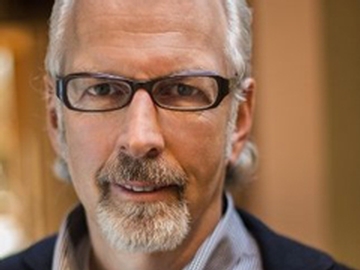 Chatterbox Wine Marketing Services announces the appointment of Ron Scharman as chief operating officer, overseeing all operations from their offices in downtown Napa. Scharman will be responsible for managing the existing Chatterbox relationship-based wine telesales operations, newly acquired VinoVisit reservation software service, and an expanding array of new direct to consumer wine marketing services to be developed for the wine industry.
"Ron was a natural fit for the company," says Mark Pope, founder and CEO of Chatterbox. "We needed someone with a deep consumer direct marketing background and strong management experience combined with the entrepreneurial bent to continue to build and expand our existing successful business."
Chatterbox, which recently added VinoVisit guest management services to its portfolio, has primarily focused on relationship-based wine phone sales, providing high-level telemarketing services to some of best known brands in Napa and Sonoma. According to Scharman, "wineries are always playing catchup with the rapidly changing landscape of consumer direct marketing that is happening outside the wine industry. Wine consumers generally have the same desires and attributes of consumers of other luxury products and services, and our goal is to assist wineries with cutting edge, comprehensive omni-channel marketing solutions that may include telemarketing, email, digital and mobile marketing, social marketing, and guest management services. And to do so both seamlessly for winery customers and profitably for the winery."
Scharman has an extensive background in all facets of the consumer direct wine sales channel, most recently as president of eWinery Solutions, one of the pioneering companies in developing ecommerce and POS software applications for the wine industry. He currently is also an instructor in Wine eCommerce and Consumer Direct Marketing at Sonoma State University's Wine Business Institute.
Prior to his 7 years at eWinery Solutions, Scharman was Chief Operating Officer of New Vine Logistics from 2005 -2007, which at its time was the leader in wine fulfillment and compliance services. From 2001 – 2005, Scharman was CEO of the Morrell Wine Group (Morrell &Company), which included retail, restaurant &wine bar, fine wine auction, wine storage, and catalog operations headquartered in New York City. Before bringing his expertise to the wine industry, he held senior level operating experience in specialty retail, consumer products manufacturing and merchant banking. Scharman has a B.S. degree in Agricultural Economics from Cornell University, and an MBA in finance from the Cornell Johnson School of Management.
About Chatterbox Wine Marketing Services
Chatterbox Wine Marketing Services is a Napa based company founded in 2009 that offers relationship-based wine telesales, visitor reservation and guest management, and other consumer direct marketing services exclusively for the wine industry. The company serves a growing list of well-known established, and up and coming brands, that require high-touch services in marketing their wines to consumers.
For further information call 707-556-2303, or visit www.chatterboxwinemarketing.com.

Region:
Napa & Sonoma
Job Function:
President/Owner/GM, Direct to Consumer