Wine Industry Veteran Steve Tamburelli Appointed President of Clos Du Val
Posted on July 30, 2014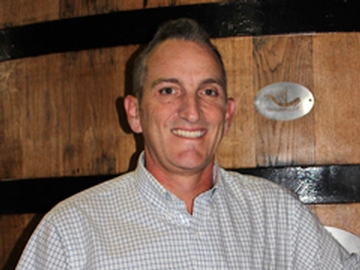 Clos Du Val Winery has appointed industry veteran Steve Tamburelli as president of the winery, overseeing all operations for the historic winery located in Napa Valley's celebrated Stags Leap District. Tamburelli brings decades of experience, innovation and leadership to his role.
A Napa Valley native, Tamburelli has spent his entire life working in and around the wine industry developing a comprehensive knowledge of the wine business and his deep passion for wine. He has held many executive roles in the wine business overseeing finance, sales and marketing, winegrowing and production. Tamburelli joined Stags Leap Wine Cellars as chief operating officer in 1998, spent eleven years as general manager at Chappellet and most recently held the role of chief operating officer at Flora Springs Winery.
"Clos Du Val has a 40+ year legacy in the Napa Valley. I am looking forward to working with the winery team to energize the winery for its next 40 years," he said. "We're excited to release the 2012 and 2013 wines, made by winemaker Kristy Melton, and show off the quality investments the winery has focused on over the last four years."
Tamburelli got his start in wine as a high school student working for his family's wine distribution business. After earning an MBA from the University of Santa Clara, Tamburelli joined the family business full-time, acting as general manager until they sold the company in the late 1990s. Tamburelli lives in the Napa Valley with his wife, Lynne, and son, Bill.
About Clos Du Val
Owner John Goelet and founding winemaker, Bernard Portet, established Clos Du Val in 1972 in Napa Valley's Stags Leap District. For more than 40 years, Clos Du Val has captured the unique signature of estate vineyards in Stags Leap District, Carneros and Yountville, creating wines with complexity, elegance, balance and uncompromising quality that respect our family-owned, Napa Valley heritage. Careful stewardship of the land, meticulous viticulture and a love of winemaking will preserve Clos Du Val's legacy as a timeless classic for generations to come.
Region:
Napa & Sonoma
Job Function:
President/Owner/GM