Rich Salvestrin named Napa County Farm Bureau's Agriculturist of the Year
Posted on July 10, 2014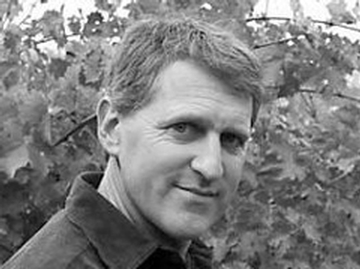 Napa Valley native Rich Salvestrin will be honored as Napa County Farm Bureau's Outstanding Agriculturist of the Year at the 101st Annual Dinner Meeting on July 26 at Hall Winery. Farm Bureau recognizes Salvestrin for more than 20 years of leadership, dedication and service to Napa County agriculture and the community.
During his long tenure on the Farm Bureau board and particularly during his term as Farm Bureau's president from 1999 to 2001, Rich guided political advocacy efforts to sustain Napa County's farmlands and watersheds. He worked collaboratively with industry leaders to establish the successful Glassy-winged Sharpshooter control program, directed efforts to support farmworker housing, campaigned to protect farmland against urban development in Pope Valley and supported the creation of the Napa Green/Fish Friendly Farming program.
Farm Bureau President Norma Tofanelli said, "NCFB has been fortunate to have Rich Salvestrin as a member of our Board of Directors. As both a farmer and a winery owner/operator, Rich brought a uniquely balanced perspective to the Board. He is one of a vanishing breed - a guy who works his own tractor through the dirt of his own fields, fields that he grew up in, at Salvestrin Winery in St. Helena. As Salvestrin winemaker, he literally takes his grapes from the soil to the bottle."
A third generation grapegrower, Rich learned the art of farming on the family ranch from his father and grandfather. His grandparents settled in St. Helena in 1927 and the farm continues to thrive with multiple generations involved. After completing his degree in viticulture from Fresno State University in 1987, he returned to Napa Valley and worked in multiple positions in the wine industry, including stints at Mumm Napa Valley, S. Anderson Winery, Jaeger Vineyards and California Grapevine Nursery. He continued to help farm the family vineyards and expanded the family's grape growing business to include winemaking. 1994 was the inaugural vintage of Salvestrin Cabernet Sauvignon and in 2001 the estate winery was constructed amongst the family vines.
Rich is a vital part of our community, having served on the Glassy Winged Sharpshooter Action Team, the Napa County Farmworker Housing Advisory Committee, the St. Helena Catholic School Board and the St. Helena Little League Board. He currently serves on the Napa County Winegrape Pest & Disease Control District Board and finds the time to coach his daughter's Little League team.
When not farming grapes or advocating for Napa County Farmers you may Rich fishing, hunting, golfing and enjoying family life. Rich resides on the family ranch with his wife Shannon and their three daughters, Hannah, Emma and Tessa.
With years of dedication and commitment to promote and protect Napa's family farms and ranches, Rich has earned the respect and admiration of agricultural leaders and the Napa ag community.
About the Napa County Farm Bureau
NCFB is a voluntary, non-profit, non-governmental organization whose basic goal is to ensure the proper political, economic, environmental and social climate for the continuation of agriculture. Napa County's strong agricultural heritage has contributed significantly to this state's economy. Today, NCFB strives to preserve land for agriculture, and creates policies and programs that allow us to maintain a high quality of life in Napa County.
Region:
Napa & Sonoma