Edward S. Buckler, Elected to the National Academy of Sciences
Posted on July 02, 2014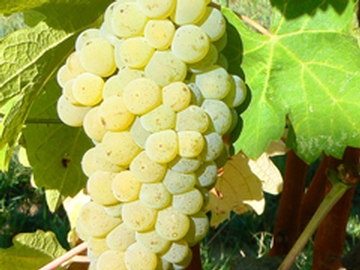 Dr. Edward S. Buckler, a research geneticist for the USDA Agricultural Research Service (ARS) and advisor to the VitisGen grape genomics project, has been elected as a new member of the National Academy of Sciences. His election was in recognition of his distinguished and continuing achievements in original research. Buckler's research on the mechanisms controlling diversity in maize and its wild relatives has improved the crop's nutritional value and has led to the development of molecular tools now being used to study the genetic foundations of a wide range of other plants, including grapes.
"We are fortunate to have a scientist of Dr. Buckler's caliber participating in the grape genomics project known as VitisGen, "stated NGWI president Jean-Mari Peltier. "He has expanded our horizons to the promise of how genetic markers may be used to improve grape production." Buckler also serves as an adjunct professor in the College of Agriculture and Life Sciences at Cornell University.
The NAS is a private, nonprofit honor society of distinguished scholars engaged in scientific and engineering research, dedicated to furthering science and technology for the general welfare. NAS members are elected on the basis of their original scientific research.