Twomey Cellars Appoints Erin Miller Pinot Noir Winemaker
Posted on June 26, 2014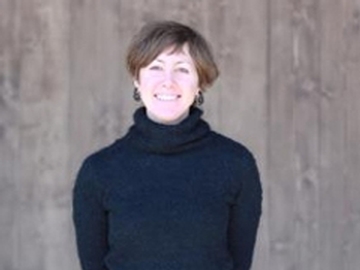 The Duncan family of Silver Oak Cellars and Twomey Cellars announced today the appointment of Nate Weis as winemaker for Silver Oak and Erin Miller as Pinot Noir winemaker for Twomey. Reporting to longtime Silver Oak and Twomey director of winemaking Daniel Baron, both winemakers will be responsible for managing wine production from grape to bottle and serving as ambassadors for their respective wineries.
"Nate and Erin embody the intelligence, vision and energy of our culture – characteristics that ensure the thoughtful guidance of Silver Oak and Twomey into the future," said David R. Duncan, president and CEO of Silver Oak and Twomey, who noted that Weis is only the third winemaker in the 42-year history of Silver Oak.
Erin Miller was most recently with Provingage Wine Associates, working for Evening Land Vineyards as California winemaker and Oregon assistant winemaker and managing four boutique wineries. Previously she worked for Hartford Family Winery and Kendall-Jackson's Vinwood Cellars. Miller earned her M.S. from UC Davis, and holds a B.A. in mathematics and Russian language studies from Lewis and Clark College. Prior to entering the winemaking profession, Miller spent nearly three years in the U.S. Peace Corps based in Niger, West Africa.
Weis and Miller worked together previously, collaborating on research into Grape Berry Shrivel while earning their Master's degrees at UC Davis. That work resulted in the publication of Inception, Progression and Compositional Consequences of 'Berry Shrivel' Disorder in The American Journal of Enology and Viticulture. (Krasnow, M, Weis, N, Smith, RJ, Benz, MJ, Matthews, M and Shackel, K. 2009. AJEV 60(1): 24-34)
"Erin's passion for vineyard-driven winemaking and her reputation for crafting site-specific Pinot Noirs are qualities that are sure to benefit the continued development of the Twomey Pinot Noir program," said Daniel Baron, who began working side by side with Silver Oak's first winemaker, Justin Meyer, as winegrower in 1994 and winemaker in 1996, before taking over the reins as director of winemaking in 2001.
About Twomey Cellars
In 1999, the Duncan Family established Twomey Cellars to pursue varietals outside of Cabernet Sauvignon. Twomey produces Pinot Noir, Merlot and an estate Sauvignon Blanc at its wineries in Healdsburg and Calistoga, CA. David and Tim Duncan serve as managing partners and Daniel Baron serves as director of winemaking. For more information, visit twomey.com.
Region:
Napa & Sonoma
Job Function:
Winemaking