Nate Weis Named Silver Oak Winemaker
Posted on June 26, 2014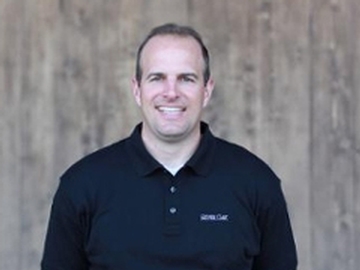 The Duncan family of Silver Oak Cellars and Twomey Cellars announced today the appointment of Nate Weis as winemaker for Silver Oak and Erin Miller as Pinot Noir winemaker for Twomey. Reporting to longtime Silver Oak and Twomey director of winemaking Daniel Baron, both winemakers will be responsible for managing wine production from grape to bottle and serving as ambassadors for their respective wineries.
"Nate and Erin embody the intelligence, vision and energy of our culture – characteristics that ensure the thoughtful guidance of Silver Oak and Twomey into the future," said David R. Duncan, president and CEO of Silver Oak and Twomey, who noted that Weis is only the third winemaker in the 42-year history of Silver Oak.
Weis, a Napa Valley native and second generation winemaker, joins Silver Oak with over 10 years of experience, having previously worked with Patz & Hall Wine Company, Etude Wines, and most recently as winemaker for Antica Napa Valley and Aril Wines. In 2014, he was selected as a "Professional to Watch" by The North Bay Business Journal in its annual "40 Under 40" awards. Weis holds a B.S. in biopsychology/neuroscience from UC Santa Barbara, an M.S. in viticulture and enology from UC Davis and an MBA from Sonoma State University.
Weis and Miller worked together previously, collaborating on research into Grape Berry Shrivel while earning their Master's degrees at UC Davis. That work resulted in the publication of Inception, Progression and Compositional Consequences of 'Berry Shrivel' Disorder in The American Journal of Enology and Viticulture. (Krasnow, M, Weis, N, Smith, RJ, Benz, MJ, Matthews, M and Shackel, K. 2009. AJEV 60(1): 24-34)
"Nate's roots in the Napa Valley and the wine industry, his deep experience with Cabernet Sauvignon and his relentless focus on continuous improvement – one of our core values -- make him an excellent match for Silver Oak," said Daniel Baron, who began working side by side with Silver Oak's first winemaker, Justin Meyer, as winegrower in 1994 and winemaker in 1996, before taking over the reins as director of winemaking in 2001.
About Silver Oak Cellars
Silver Oak Cellars was co-founded in 1972 by Ray Duncan and Justin Meyer and is dedicated exclusively to producing Cabernet Sauvignon that is aged to be drinkable upon release. The winery makes two wines at two separate facilities: Napa Valley Cabernet Sauvignon at its winery in Oakville, CA and Alexander Valley Cabernet Sauvignon at its winery in Geyserville, CA. For more information, visit silveroak.com.
Region:
Napa & Sonoma
Job Function:
Winemaking