Shannon Ridge Family of Wines Hires Charles McPherson as Southeast Regional Sales Manager
Posted on June 25, 2014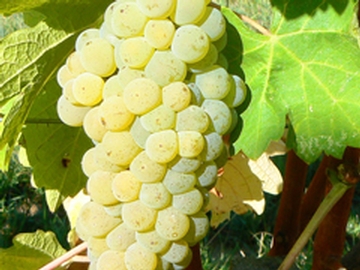 Shannon Ridge Family of Wines announced the appointment of Charles McPherson as southeast regional sales manager, effective immediately. In his new role, McPherson will be responsible for 11 southeastern states, and will report directly to Angie Bigham, national sales manager.
Previously to joining Shannon Ridge Family of Wines McPherson was the east central region manager for Kenwood Vineyards of Sonoma Valley and south eastern region manager for Heck Estates, the parent company of Kenwood Vineyards. Prior to his stint at Kenwood, McPherson founded Liquid Profits, LLC, working with restaurants and fine wine shops to maximize profitability. McPherson also worked in the wine division of Pernod Ricard USA. He was district manager at Vincor USA, and spent time at The Wine Group.
"Charley is full of energy and we are thrilled to have him," said Chris Baker, COO of Shannon Ridge Family of Wines. "With his enthusiasm I think he will have a huge impact on the continuing sales growth of Shannon Ridge Family of Wines."
"I couldn't be happier about working with the Shannon family," stated McPherson. "Consumers are looking for quality, value, and sustainability in the products they purchase, and that is just what Clay and Margarita Shannon are offering at Shannon Ridge."
McPherson holds a master's degree in business administration, Cum Laude from Else School of Management, Millsaps College, and a bachelor of science in communications, Cum Laude from the University of Tennessee, Knoxville. He has earned his First Level Sommelier Certificate, and is based in Nashville, Tennessee.
About Shannon Ridge Family of Wines
The Shannon family is committed to preserving their land, not only for the great vineyard sites but also for the bear, elk, mountain lions, eagles and other creatures which live there. Of their approximately 1,850 acres, only about 35% have been converted to vineyards. The balance of the land has been preserved for the wildlife which wanders through the property from the expansive wilderness areas adjoining the ranches. The vineyards were carefully planned out, leaving corridors open to migrating animals and protecting sensitive nesting areas.
The Shannon Ridge Family of Wines portfolio includes Cross Springs, Dalliance, High Valley, Hillgate, Playtime, Vigilance Vineyards, and Shannon Ridge. www.shannonridge.com
Region:
Southeast, USA
Job Function:
Sales/Marketing