Washington Wine Industry Foundation Adds Board Member
Posted on June 20, 2014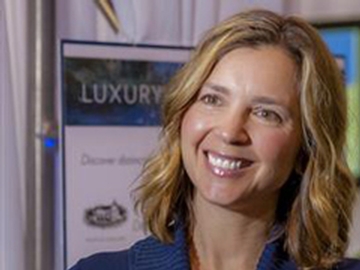 The Washington Wine Industry Foundation (WWIF) recently welcomed Sherri Swingle as a new member on the board of directors.
Swingle has more than 20 years of experience as a marketing specialist, event strategist and fundraising consultant. She has worked with a variety of clients and has become known for her attention to detail and broad visions. Swingle consistently exceeds financial goals and infiltrates projects with creativity, focusing on building long-term relationships and implementing strategic change.
Most recently, Swingle served as the executive director for Northwest Wine Benefit Foundation, producing the nationally recognized Auction of Washington Wines – a series of events focused on promoting the wines of Washington state with a mission of raising funds for area beneficiaries. Previous clients and partners have included Fred Hutchinson Cancer Research Center, Seattle Children's Hospital, Washington State University, Savor the Central Coast Food and Wine Festival and others.
Swingle's career has put her in touch with an extensive network of individuals, allowing her to collaborate with talented and creative teams. Her marketing background gives her a unique perspective within the non-profit sector, allowing her to approach fundraising with a broader vision and with consideration to the respective missions of cooperation's and individuals.
WWIF is a nonprofit that focuses on meeting the needs of the grape and wine industry including scholarships, education, outreach, research and other information. The Foundation works in partnerships to accomplish the activities identified as priorities by the industry. The new board members each have a skill set to assist the Foundation in helping the Washington wine industry grow.
Region:
Northwest, USA