Gianfranco D'Aniello Joins Dalla Terra Winery Direct as Northwest Regional Manager
Posted on June 18, 2014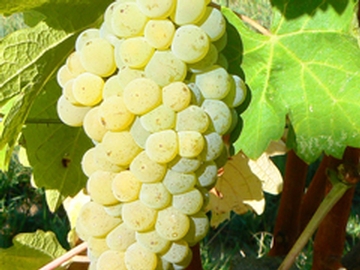 Dalla Terra Winery Direct president Dave Holt announced that Gianfranco D'Aniello has joined its sales team as Northwest regional manager. D'Aniello will be responsible for overseeing sales in Alaska, Idaho, Montana, Oregon, Washington and Wyoming.
"I've known Gianfranco for many years and have always respected his work ethic, management skills and knowledge of Italian wines," says Holt. "We're thrilled to add someone of his caliber to the Dalla Terra team."
Based in Seattle, D'Aniello has had a successful career representing wineries from around the world, with a primary focus on Italian wines. His career in the food and wine industry began with the opening of his 120 seat restaurant, Ave'Ristorante Italiano, in Seattle. D'Aniello transitioned full-time into the wine industry as a wine sales specialist for the Seattle-based importer, Bianco-Rosso Imports, followed by a position as Italian wine specialist for Western Washington Beverage. Since 1999, D'Aniello has been part of the sales team at Winebow, Inc., where he rose from district sales manager to import regional vice president, Pacific Northwest.
About Dalla Terra Winery Direct
The Dalla Terra Winery Direct roster reads like a who's who of some of the most esteemed family-owned wineries in Italy. Each producer has played a major role in the significant strides Italy has made over the last 20 years in improving the quality of its wines. Dalla Terra Winery Direct is changing the nature of the wine importing and distribution business. The company's unique business model skips the national importer level in the three-tier distribution system, allowing U.S. distributors to buy directly from the producer. Dalla Terra's business model offers a more efficient, economical and consumer-friendly way of shipping, distributing and marketing wine, eliminating on average 20- to 25 percent in markups on each bottle. While Dalla Terra's services are sought after by winemakers all over Italy because of the company's economically competitive edge, producers are also attracted by the company's commitment to highlighting individuality by choosing to work with only a few top producers from each wine-growing region in Italy. Founder Brian Larky considers each of the producers he works with part of a roundtable on innovation and quality, at which each producer has a voice. In 2009, Wine Enthusiast nominated Dalla Terra for Importer of the Year for its annual Wine Star Awards. On January 24, 2011, Larky was inducted into the Italian Trade Commission's Wines of Italy Hall of Fame at the opening reception for Vino 2011 at the Waldorf Astoria Hotel in New York, NY. This marks the highest level of distinction presented by the Italian government to wine industry leaders. In 2014, Garofoli, the oldest family-owned winery in the Marche region of Italy, joined the Dalla Terra portfolio. For more information on Dalla Terra and the wineries they work with, go to www.dallaterra.com or call 707-259-5405.
Regions:
Alaska; Idaho; Oregon; Montana; Washington; Wyoming
Job Function:
Sales/Marketing