Jamieson Ranch Vineyards Appoints Juan Jose Verdina Winemaker
Posted on June 17, 2014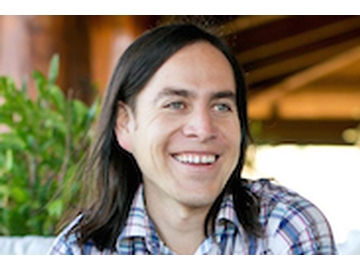 Bill Leigon, president of Napa's Jamieson Ranch Vineyards, this month named Juan Jose Verdina as the winery's new director of winemaking. Leigon, who has worked with Verdina at other wineries, said, "Juan Jose's dedication to winemaking is absolute. His expertise and experience will be a tremendous asset to the company moving forward."
Born in Chile, Verdina earned his degree in agricultural engineering from INACAP Tabancura in Santiago. He came to Hahn Estates in the Santa Lucia Highlands of Monterey in September 2002, where he first worked with Leigon, then president of Hahn Estates. The fast-paced growth of Hahn combined with Verdina's facility with all aspects of the winery allowed him to advance quickly, from enologist to cellar master, bottling line supervisor and finally assistant winemaker.
In March 2008, Verdina was promoted to winemaker for Copa Del Rey Wines, a Chilean brand created by a joint venture between the Hahn family and the Canavaggio family in Panama. Verdina traveled to Chile to establish winemaking protocols and oversee winemaking for the project at Ventisquero.
When the Cycles Gladiator Winery was established by Hahn Estates in Lodi, Verdina was again tapped as winemaker. During his tenure at Cycles, he built a winery from the ground up, contributing to its reputation for consistent quality and consumer popularity in the U.S.
Regarding Jamieson Ranch, Verdina says he's "inspired by the vision of the winery, the commitment to create exceptional wine, and its leadership. I couldn't pass up the opportunity to work once again with my long-time mentor from Hahn, Bill Leigon."
Jamieson Ranch Vineyards is the southernmost winery in the Napa Valley, oneof the world's foremost winemaking regions. The estate's more than 300 acres of gently rolling hills and terraced vineyards sit above picturesque San Pablo bay, providing visitors unparalleled views from the tasting room veranda. Visitors can sample small production wines, take a behind-the-scenes cellar tour or sign up for a newly launched wine and food pairing program.
Region:
Napa & Sonoma
Job Function:
Winemaking