Shannon Ridge Family of Wines Hires Restaurant Industry Veteran to Regional Sales Position
Posted on June 16, 2014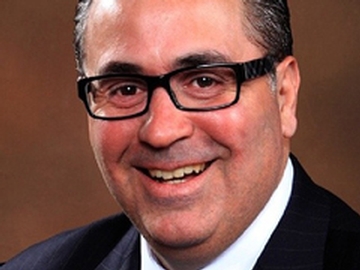 Shannon Ridge Family of Wines announced the appointment of Salvatore Spena to the newly-created position of northeast regional sales manager, effective immediately. In his new role Spena will be responsible for 12 northeastern states. He will report directly to Angie Bigham, national sales manager.
Spena brings over 20 years of wine sales and restaurant experience to this new position. Prior to joining Shannon Ridge Family of Wines, he was general manager at Robert's Steakhouse of New York. Earlier in his career Spena was the senior marketing associate at Sysco Foods of Philadelphia, where he won several sales awards and was named "Rookie of the Year" in 2008. Spena is involved in several culinary associations and charities, and is a contributing writer for NJ Lifestyle Magazine.
"With his past experience in the wine and restaurant business, we think Sal will bring new insights and support to the sales strategy and management of the Shannon Ridge Family of Wines portfolio," said Chris Baker, COO for Shannon Ridge Family of Wines. "We're very excited to have him join our team."
Shannon Ridge Family of Wines has been increasing their national sales force. This position takes a giant step towards completing that task, leaving only the southeast and midwest regional managers to be named.
Spena feels this new opportunity is the perfect fit. "I'm really looking forward to working with the Shannon Ridge team. They are committed to sustainable, honest products from vineyard to bottle, with a few sheep and dogs thrown in to complete the cycle."
Spena attended Widener University in Pennsylvania. Fluent in Italian, conversational in Spanish, he is based in Egg Harbor Township, New Jersey.
About Shannon Ridge Family of Wines
The Shannon family is committed to preserving their land, not only for the great vineyard sites but also for the bear, elk, mountain lions, eagles and other creatures which live there. Of their approximately 1,850 acres, only about 35% have been converted to vineyards. The balance of the land has been preserved for the wildlife which wanders through the property from the expansive wilderness areas adjoining the ranches. The vineyards were carefully planned out, leaving corridors open to migrating animals and protecting sensitive nesting areas.
The Shannon Ridge Family of Wines portfolio includes Cross Springs, Dalliance, High Valley, Hillgate, Playtime, Vigilance Vineyards, and Shannon Ridge. www.shannonridge.com
Region:
Northeast, USA
Job Function:
Sales/Marketing