Joy Merrilees Joins Shannon Ridge Family of Wines
Posted on June 10, 2014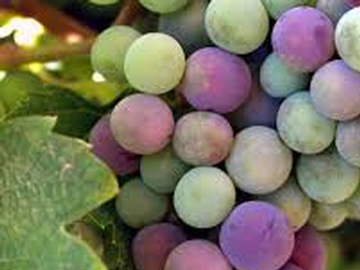 Shannon Ridge Family of Wines announced the appointment of Lake County native Joy Merrilees as director of winemaking and production, effective immediately. Joy will oversee production of the entire portfolio of Shannon Ridge Family of Wines.
Merrilees has both domestic and international winemaking and production experience. She previously worked at Steele Wines in Lake County, Kelsey Creek Brewing in California, Margaret River Vintners in Washington, and J. Christopher Wines in Oregon. Over the past decade Merrilees also spent time in New Zealand, working at Isabel Vineyard Wines in Marlborough, Valli Vineyards and VinPro Limited in Central Otago, and Moreworth Estate Winery and Vineyard Solutions in Canterbury. While working at Steele Wines she became familiar with Shannon Ridge vineyards and grapes.
"Joy comes to Shannon Ridge at just the right time," says Chris Baker, COO of Shannon Ridge Family of Wines. "With her managerial skills and full range of winemaking experience we will be full speed ahead come harvest."
Merrilees has a B.S. degree in plant science and landscape design from Humboldt State University and over the past decade has taken numerous winemaking courses at Lincoln University in Canterbury, New Zealand and UC Davis California Extension University. She is known for her ability to fix anything that needs repair, and as a cheerful resource for other staff.
"I'm thrilled with the opportunity to work with the excellent fruit that Clay Shannon is producing," said Merrilees. "I grew up in Lake County, and I'm passionate about the growing wine industry here. And it's great to be back in my hometown!"
About Shannon Ridge Family of Wines
The Shannon family is committed to preserving their land, not only for the great vineyard sites but also for the bear, elk, mountain lions, eagles and other creatures which live there. Of their approximately 1,850 acres, only about 35 percent have been converted to vineyards. The balance of the land has been preserved for the wildlife which wanders through the property from the expansive wilderness areas adjoining the ranches. The vineyards were carefully planned out, leaving corridors open to migrating animals and protecting sensitive nesting areas. The Shannon Ridge Family of Wines portfolio includes Cross Springs, Dalliance, High Valley, Hillgate, Playtime, Vigilance Vineyards, and Shannon Ridge. www.shannonridge.com
Region:
Other North Coast
Job Function:
Winemaking