Mike Wlodarczyk Joins Revolution Equipment Sales as General Manager
Posted on June 06, 2014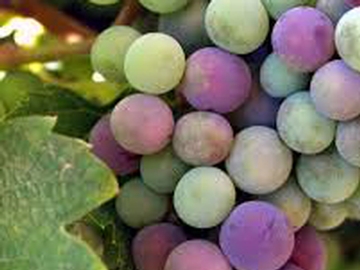 Revolution Equipment Sales, a California company that buys, refurbishes and sells pre-owned equipment to the wine and beer industry, has added to their management and marketing team. "I knew from the day we opened Revolution Equipment that there was a tremendous unmet need by many wineries and breweries for used equipment they could trust buying," said Ed Barr, president. "We have the experience to evaluate pre-owned equipment and if necessary service and refurbish it. Our buyers know they are purchasing a quality item that will meet their needs. The reception and interest has been fantastic, so much so that I needed more people with experience to meet our growth. I am thrilled to announce the team of Mike Wlodarczyk and Halley Eppinger."

Both individuals bring decades of knowledge and experience to Revolution Equipment Sales: Mike Wlodarczyk joins the company as general manager and Halley Eppinger as director of marketing and communications.

Mike Wlodarczyk is 36-year wine, beer and distilling industry veteran, having held a variety of positions including COO of one of the largest industrial refrigeration contractors; leading national sales for a large international winery equipment manufacturer; and most recently as the operations manager of one of the leading commercial Washington wineries.
Revolution Equipment Sales is a sister company of P&L Specialties which custom manufactures winery production equipment and Tom Beard Company which manufacturers specialized barrel and keg washing systems. Through its website and sales team Revolution Equipment Sales provides a national marketplace for pre-owned beverage production equipment, as well as refurbishing and maintenance service.

For more on the company, contact Halley Eppinger at 707-573-3154 or email Halley@RevoQuip.com. To review equipment for sale or to post your own sale request, visit: www.RevoQuip.com.

Job Function:
President/Owner/GM