Archery Summit Winery Hires New Vineyard Manager Tim Scott
Posted on June 02, 2014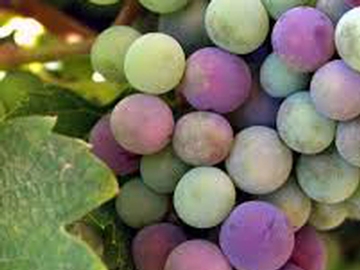 Archery Summit, the acclaimed Dundee Hills winery known for crafting exceptional estate grown Pinot Noir, announced two new additions to its winemaking team, vineyard manager Tim Scott and assistant winemaker Eleni Papadakis. Long-time veterans of Oregon's wine industry, both Scott and Papadakis bring particular expertise in the Dundee Hills AVA and are established leaders in the region that has gained notoriety for producing world-class wines.
"We are absolutely delighted to augment our wonderful team with the best talent from the area," said winemaker and general manager Chris Mazepink. "With three decades of experience in the Dundee Hills AVA, Tim is arguably the resident Pinot expert in the region. As a winemaker at nearby Domaine Serene, Eleni has produced wines that have earned some of the highest scores in Oregon. We are inspired by their considerable talents and are excited to work with them to perfect our wines."
Scott brings more than three decades of experience managing vineyards in the Dundee Hills AVA, most recently at Domaine Drouhin, the award-winning winery that shares a property line with Archery Summit. Before Domaine Drouhin, he managed the vineyards at Rex Hill for 14 years. He is excited by the opportunity to maximize the potential from Archery Summit's six distinctly different vineyards in the Dundee Hills and Ribbon Ridge AVA's. Scott replaces long-term winegrower Leigh Bartholomew, who left her full-time position at the end of last year and has more recently acted as a consultant.
Working with Mazepink, Scott and Papadakis will focus on expanding the winery's impressive Pinot Noir program, which already has a reputation among the finest of New World Pinot Noir. They also will play a pivotal role in expanding the winery's production of Pinot Gris and introducing Chardonnay to the portfolio.
For more information regarding Archery Summit, visit www.archerysummit.com.
About Archery Summit
Since its inception in 1993, Archery Summit has been devoted to crafting exceptional Pinot Noir from its 120 acres across six estate vineyards. Inspired by the remarkable growing conditions provided by the Willamette Valley, our team approaches each step of the winemaking process with particular thoughtfulness and care. Our philosophy is driven by a commitment to understanding the intricacies and unique personalities of each of our estate vineyards, allowing us to craft wines that vividly express their distinct places of origin. Over the past twenty years we have developed an international reputation for producing wines among the finest and most luxurious of New World Pinot Noir.
Archery Summit is open for tastings daily from 10 a.m. to 4 p.m. The winery also hosts exclusive wine club and consumer events throughout the year, including private wine tastings, gourmet food and wine pairings, winemaker dinners, and release parties.
Region:
Oregon
Job Function:
Vineyard Management/Viticulture