B.R. Cohn Olive Oil Co. Appoints Diane Schwartz Director of Sales & Marketing
Posted on June 02, 2014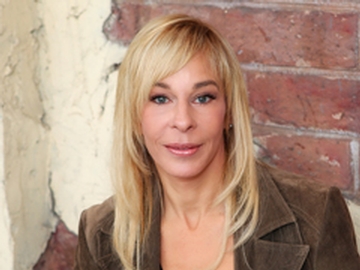 B.R. Cohn Olive Oil Company has appointed Diane Schwartz as director of sales and marketing for the Sonoma Valley gourmet food products company. Schwartz brings over 22 years of experience in restaurant and specialty foods marketing, branding, strategic planning, product launches and public relations to the position overseeing and expanding B.R. Cohn's olive oil, vinegar, and gourmet dessert sauce product lines.
Schwartz graduated with a degree in foodservice and hospitality management from Cornell University and began her career as assistant director of marketing with Mrs. Field's Chocolate Chips where she was instrumental in building the newly established cookie retailer into a major national brand. A self proclaimed "born and bred foodie," she has worked with world renown restaurateurs such as Joachim Splichal, Bradley Ogden, and Alice Waters and also owned and operated four gourmet food shops throughout her career. Prior to joining B.R. Cohn, Schwartz was director of marketing and product development at Quake Town Brands.
"Diane's vast and varied experience working in specialty foods and hospitality will bring a valuable perspective to our sales and marketing programs," noted Dan Cohn, CEO of B.R. Cohn. "We look forward to having her help further our goals at the B.R. Cohn Olive Oil Co."
B.R. Cohn Winery and Olive Oil Company is located at 15000 Sonoma Highway 12 in Glen Ellen, and its wines and food products are nationally distributed. The Sonoma Valley tasting room is open daily from 10am – 5pm. Additional information is available at www.brcohn.com.
Region:
Napa & Sonoma
Job Function:
Sales/Marketing