Talley Vineyards' Vineyard Manager Travis Monk Passes Away at 28 Years Old
Posted on May 23, 2014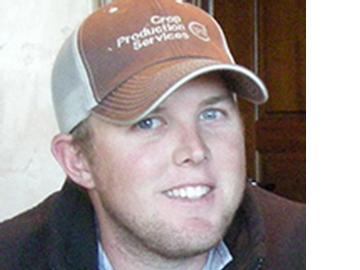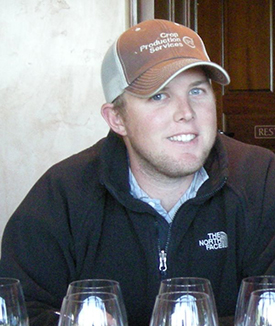 Arroyo Grande, CA. - Travis Monk, Vineyard Manager for Talley Vineyards was seriously injured in a recreational accident on Saturday, May 17 and passed away this week on Tuesday, May 20. He sustained head trauma which caused him to enter into a coma from which he never recovered.
Travis was born and raised in Arroyo Grande where he developed his love of agriculture. He joined Talley Vineyards in 2008 while attending Cal Poly San Luis Obispo. Travis graduated in 2010 with a Bachelor's Degree in Agricultural Business with a focus in Viticulture and Crop Science. Appointed Talley Vineyards' Vineyard Manager in 2011, Travis managed the farming at the estate properties and provided viticultural oversight for partner vineyards. He also managed Talley Farms' avocado and lemon orchards. Travis was an integral part of the management teams for both Talley Farms and Talley Vineyards.
Travis was also known for his love of hunting, golfing and the restoration of his 1977 Ford Bronco. Everyone who knew him shared a love and admiration for his sense of humor and kindness. He will be greatly missed.
A celebration of his life will take place at 3PM on Sunday, May 25 at Talley Vineyards. In lieu of flowers, the family has requested that donations be made to The Fund For Vineyard and Farm Workers c/o Talley Vineyards P.O. Box 360, Arroyo Grande, CA 93421. Notes of condolence for the family can also be sent to Talley Vineyards.
Media Contact
Anna Heacock
Big Bang Wine
anna@bbwineinc.com
805-801-7483
Region:
Central Coast
Job Function:
Vineyard Management/Viticulture