ROCO Winery Hires its First National Sales Representive
Posted on April 30, 2014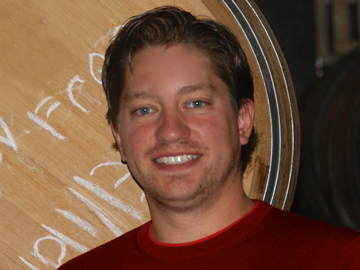 ROCO Winery welcomed its first national sales representative, Justin Vajgert. Vajgert brings with him several years of national sales experience with Reininger Winery and also served as a consulting sales representative for Vin De Garde Wines. As an added bonus, Vajgert has an associates degree in viticulture and enology. His vast experience, paired with his in-depth knowledge of the wine industry, makes him a great fit for ROCO.
"It's a sure sign of ROCO's success and bright future that we've been able to bring on Justin Vajgert," says Rollin Soles, co-owner of ROCO. "Justin has the experience and youthful energy to bring a sense of sales professionalism to ROCO. His fetching personality will be a great fit for ROCO's imaginative, yet fun culture. I know all our wine partners will enjoy and look forward to working with Justin, while taking ROCO to another level of service and expertise. Justin also has an 'encyclopedic' memory for fine wines from around the world."
Soles, along with his wife Corby, produced ROCO's first Private Stash Pinot Noir in 2003. Since then ROCO has been served in the White House, received a 95 score from Wine Spectator and continues to receive high praise and scores for each vintage. Rollin and Corby built their new winery in 2009 and added a tasting room in 2012. Visit www.rocowinery.com to learn more.
Region:
Northwest, USA
Job Function:
Sales/Marketing