V2 Wine Group Appoints Janet Gallachio-Jacobsen as New York/New Jersey Regional Manager
Posted on April 16, 2014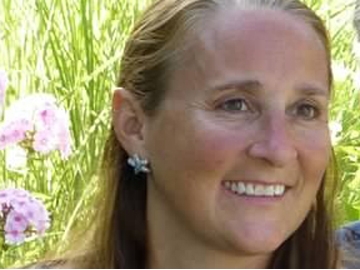 V2 Wine Group announced two additions to its expanding national salesforce with the appointments of Janet Gallichio-Jacobsen as the company's New York/New Jersey regional manager and Alex Hedges as its Pacific Northwest market manager.
Gallichio-Jacobsen has a 23-year industry background that includes top sales roles with blue chip wine companies including Kobrand, Vincor and most recently Kenwood Vineyards. She will oversee all sales activities in New York and New Jersey for V2 Wine Group's expanding portfolio, which includes Bouchaine Vineyards, Dry Creek Vineyard, Hedges Family Estate, LaFollette Wines, Lake Sonoma Wines, Lucinda & Millie Wines, Quivira Vineyards, Steelhead Vineyards, Toad Hollow Vineyards, and Valley of the Moon.
"V2 Wine Group is focused on building a passionate and highly skilled sales and marketing company capable of being one of the finest wine suppliers in the business," said Scott Ericson, vice president of sales for V2 Wine Group. "As our portfolio of world-class wineries and brands continues to increase in size and scope, bringing on professionals that share that same vision is essential."
"Janet and Alex are vital additions to our sales team. Janet's knowledge of this important metropolitan area is essential for our portfolio's continued growth," added Katy Leese, general manager of V2. "Alex provides us important coverage of the wine savvy northwest and we are excited to have them both join our team."
V2 Wine Group is a wine production, marketing and sales organization dedicated to helping family wineries achieve their goals in the North American marketplace. Based in Sonoma, California, the company is a partnership between wine industry veterans Dan and Katy Leese and entrepreneur Pete Kight.

Regions:
New Jersey; New York
Job Function:
Sales/Marketing