Big Bang Wine Hires Anna Heacock to Oversee Brand Management and DTC Services
Posted on April 16, 2014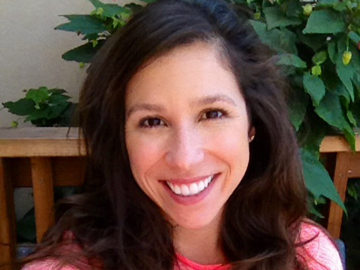 Big Bang Wine, one of the wine industry's top PR and marketing agencies, has hired Anna Heacock to oversee brand management and all direct-to-consumer programs.
Heacock entered the wine industry in 2005 as the director of sales and marketing for Addamo Vineyards. From 2007 to 2013, she served as marketing and regional sales manager for Talley Vineyards in Arroyo Grande. Heacock is an expert in all aspects of brand management from planning to execution. She helps wineries manage annual allocations, production goals, sales incentives, pricing, programming, wine clubs and other DTC sales, social media outreach and communications materials development.
"Big Bang Wine is the perfect place for me to utilize all of the skills and connections I have acquired over the years," said Heacock. "In my new role I will help wineries develop strategic brand plans that will allow them to run more effectively and be more successful in the marketplace. I will also help them manage their direct-to-consumer programs to optimize their sales through tasting room, club and website channels." In addition to her Brand Management and DTC duties, she will also work on special projects for Big Bang Wine's PR department.
Big Bang Wine's current clients include: Coquerel, Chalone, Clos de la Tech, McIntyre, Wrath, Vivino (Wine App), Groove (Digital Marketing) and Firestone.
About Big Bang Wine
Big Bang Communications was launched by Jean Jacote and Mike Lynch in 2001 to provide executive-level media relations, writing, creative, advertising and marketing support to many of the world's premier wine companies. The agency was known for developing and implementing powerful communication programs designed to increase brand awareness and perception. In April of 2014, the company changed its name to Big Bang Wine and added national sales and distribution management to its list of services. For more information go to www.bbwineinc.com or call Mike Lynch at 415-250-2373.
Region:
California, USA