Ted Reimer to Run Big Bang Wine's Sales and Distribution Division
Posted on April 16, 2014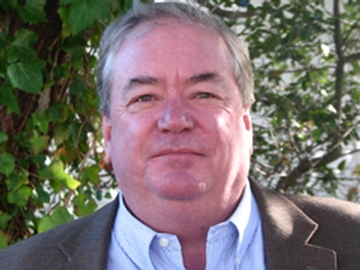 Big Bang Wine, one of the wine industry's top PR and marketing agencies, has brought in industry veteran Ted Reimer to run the company's new national sales and distribution management division. The new division is designed to help small- and medium-sized wineries market, promote and sell their wines in key markets around the U.S.
Reimer has more than 30 years of wine industry experience. He has launched, owned, managed or worked for some of the country's top distributors including The Sorting Table, Wilson Daniels, Sherbrook Cellars and The Henry Wine Group. He has represented a collection of iconic wineries including Domaine de la Romanee-Conti, Domaine Dujac, Henri Boillot, Domaine Kreydenwiess, Domaine Faiveley, Aldo Conterno, Domaine LeFlaive, Salon Champagne, Val di Suga, Royal Tokaji Wine Company, Saintsbury, Snowden and Hyde de Villaine. Reimerhas long-term, solid relationships with many major distributors in all of the primary and secondary markets around the country.
According to Reimer, "I am excited to join Big Bang Wine. It is one of the industry's only agencies capable of providing world-class PR, marketing, writing and distribution management services to their clients. We are in the process of assembling a portfolio of artisan producers from California, Washington, Oregon, Australia, New Zealand, France and Italy. We are looking to partner with serious producers making exceptional wines that exemplify region, variety and terroir. Our goal is to help wineries focus on what they do best – produce wine."
Big Bang Wine's current clients include: Coquerel, Chalone, Clos de la Tech, McIntyre, Wrath, Vivino (Wine App), Groove (Digital Marketing) and Firestone.
About Big Bang Wine
Big Bang Communications was launched by Jean Jacote and Mike Lynch in 2001 to provide executive-level media relations, writing, creative, advertising and marketing support to many of the world's premier wine companies. The agency was known for developing and implementing powerful communication programs designed to increase brand awareness and perception. In April of 2014, the company changed its name to Big Bang Wine and added national sales and distribution management to its list of services. For more information go to www.bbwineinc.com or call Mike Lynch at 415-250-2373.

Region:
California, USA
Job Function:
Sales/Marketing