Flora Springs Winery & Vineyard Appoints Sean Gallagher as Director of National Sales
Posted on April 15, 2014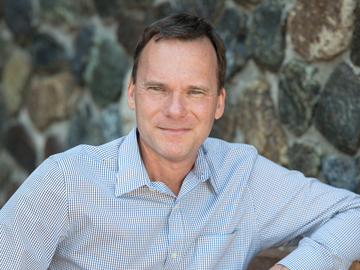 Flora Springs Winery and Vineyards has appointed Sean Gallagher to the position of director of national sales reporting to chief operating officer Steve Tamburelli. In his new role, Gallagher will oversee wholesale sales and distributor relationships nationwide for the family-owned Napa Valley winery. Gallagher's direct reports include Richard Tiedemann, western regional ,anager, Paul Trione, central regional manager and Paul Gardner, eastern regional manager.

"Sean is a proven wine industry veteran with 25 years of sales experience on both the producer and distributor sides of the business," said Tamburelli. "His experience and knowledge in fine wine and his skill with people and relationship building will be essential to our mission of securing Flora Springs' continued position as one of the preeminent family-owned wineries in Napa Valley."
Gallagher comes to Flora Springs from Chappellet Winery where his sales leadership over an 11-year period was instrumental in the successful reinvigoration of the Napa Valley winery. During his time at Chappellet Gallagher served as national sales manager from 2010 to 2014 and eastern regional sales manager from 2003 to 2010. Prior to that Gallagher held sales positions at Renwood Winery, Robert Mondavi Winery and Louis Vuitton Moet Hennessy/Clicquot, Inc. The early part of his career was spent in successive positions at St. Supery Vineyards and Winery, Southern Wine and Spirits of California and Empire Distributors, Georgia. Gallagher holds a B.S. from California Polytechnic State University.
"Flora Springs is one of those Napa Valley gems – a multi-generational, family-owned winery with sincere, forward-thinking people, outstanding wines and an authentic, differentiating story to tell," said Gallagher. "It's an honor to work with the Komes and Garvey families and the rest of the team here as we communicate that story to the greater marketplace."

About Flora Springs Winery & Vineyards
Founded in 1978 by John and Carrie Komes and Julie (Komes) and Pat Garvey, Flora Springs Winery & Vineyards is located at the base of the Mayacamas Mountains in the northwest corner of Napa Valley's Rutherford appellation. Named after John and Julie's mother, Flora, and for the natural springs on the winery property, Flora Springs has been a family affair through three generations. As both artisan winemakers and growers, the family is committed to the traditions of fine winemaking and the responsible stewardship of its 650 acres of vineyards. Today, 90 percent of Flora Springs' red wines are sourced from its organically and sustainably-farmed estate vineyards.

Region:
Napa & Sonoma
Job Function:
Sales/Marketing