Talbott Vineyards Names Bill Henry Pacific Southwest Regional Manager
Posted on April 14, 2014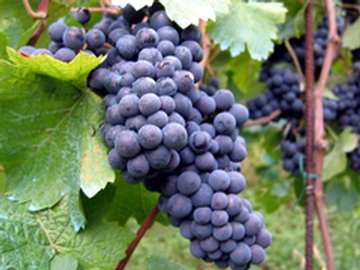 Bill Henry has joined Talbott Vineyards as Pacific Southwest regional manager. In this key role, Henry will oversee Talbott's Southern California distributor relations and sales program, beginning immediately. Starting June 1, Henry's territory will expand to include Colorado, Arizona, Utah, New Mexico and Hawaii.
A seasoned professional, with more than three decades in the food and wine industry, Henry has experience in all facets of the wine business. After owning his own restaurant in Ashland, Oregon, in the mid-to-late 1980s, Henry worked with renowned chef Thomas Keller as the food and beverage director for Checkers Hotel in Los Angeles, and later served as the food and beverage director for the acclaimed San Ysidro Ranch, in Montecito, California. In 1994, Henry joined The Henry Wine Group, where he was ultimately named vice president of sales for Southern California, and in 2000, he joined The San Francisco Wine Exchange, where he spent a decade as West Coast sales manager. Most recently, Henry was the west division wine specialist for JUSTIN/Landmark wineries, where he managed all retail-related wine sales for California, Arizona, New Mexico and Nevada. Henry is a certified specialist of wine through the Society of Wine Educators, and has achieved his Wine and Spirits Education Trust Level 3.
"Bill's combination of experience as a restaurateur, food and beverage director, distributor, and in-house winery salesperson, will make him incredibly effective in his new role," says Matt Viotto, Talbott's vice president, sales and marketing. "Bill also has a long history with our wines. He understands what Talbott Vineyards stands for, the quality of the estate program Robb Talbott built, and our position as a leader in New World Chardonnay and Pinot Noir."
Talbott Vineyards was established in 1982, when founder Robb Talbott personally planted his mountainous Diamond T Vineyard. Since 1994, the Talbott Vineyards estate program had also included the famed Sleepy Hollow Vineyard in the Santa Lucia Highlands. Using the exceptional grapes from these two sites, Talbott Vineyards crafts an acclaimed portfolio of estate-grown Chardonnays and Pinot Noirs. To learn more, visit www.talbottvineyards.com.
Region:
Central Coast
Job Function:
Sales/Marketing