Gina Comeaux Named National Accounts On-Premise Sales Manager at J Vineyards & Winery
Posted on April 14, 2014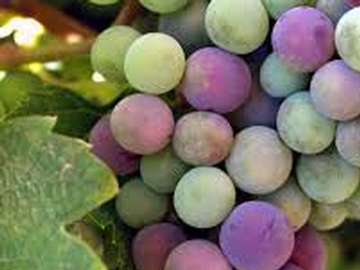 Gina Comeaux has joined J Vineyards & Winery as the sales manager for national accounts on-premise. In this newly created role she will be responsible for managing and executing national accounts programs and initiatives for J to achieve ongoing growth in the on-premise. "I'm thrilled to have Gina join our sales team at J. Gina is a true professional, knowledgeable and has great enthusiasm for the national account on-premise channel," says Kerry Manahan-Ehlow, VP of global sales and strategy.
Comeaux was most recently the strategic accounts manager for the on-premise national account team at Constellation Brands. She was responsible for sales initiatives in many of the leading chain restaurant and hotel accounts. For the past 12 years at Constellation, Comeaux had also held many roles within the former fine wine divisions of Icon Estates and Franciscan Estates.
Prior to joining Constellation in 2002, Comeaux worked for Diageo for several years. She spent the earlier part of her career working for Heritage House in Louisiana, the fine wine division of Magnolia, which is now known as Republic National Distributing Company.
Comeaux attended Southeastern Louisiana University and St. Mary's Dominican College and currently resides in New Orleans, Louisiana.
About J Vineyards & Winery
J Vineyards & Winery is located at 11447 Old Redwood Highway south of Healdsburg. The winery focuses on Brut and Brut Rosé sparkling wines, Pinot Noir, Chardonnay and Pinot Gris varietal wines, produced from grapes farmed primarily within Sonoma County's Russian River Valley appellation.
Founded by Judy Jordan in 1986, J Vineyards & Winery is an independently-owned Sonoma County wine producer. J was named a Green Winery in 2010 after implementing a number of energy savings initiatives throughout the winery. Five of J's estate vineyards, the winery, and the Visitor Center achieved Certified Sustainable status by the California Sustainable Winegrowing Alliance in 2012. To learn more about J, go to www.jwine.com.
Region:
Napa & Sonoma
Job Function:
Sales/Marketing