Codorníu Raventós Appoints Keith LaVine as President of Aveníu Brands
Posted on April 10, 2014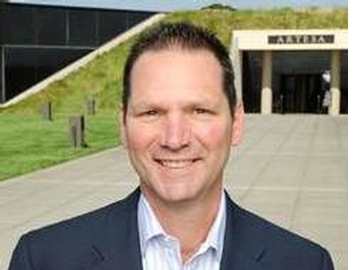 Codorníu Raventós, the parent company of national fine wine and spirits importer Aveníu Brands, has announced the appointment of Keith LaVine as president of Aveníu Brands, effective immediately. LaVine was most recently the president of Artesa Vineyards & Winery, a Codorníu Raventós property based in Carneros. Andrew Mansinne, the previous president of Aveníu Brands, has left the company to pursue external opportunities.
"We are deeply committed to the growth of Aveníu Brands in the U.S., as an important part of the global strategy of Codorníu Raventós," says Javier Pagés, CEO of Bodegas y Viñedos Codorníu Raventós in Barcelona. "Over the past three years, Keith LaVine has proven his ability to build Artesa into a premier brand and we are confident that his leadership will enable us to accomplish our long-term goals for all of our portfolio."
In addition to his new responsibilities as president of Aveníu Brands, LaVine will continue to stay closely involved in winery management and strategy at Artesa. Arthur O'Connor, director of operations for Codorníu Raventós, will become president and manage day-to-day operations for the winery.
LaVine brings over 25 years of sales, marketing and winery management experience to his role at Aveníu Brands. Prior to focusing on winery operations, LaVine led national sales for Sonoma-Cutrer Vineyards, St. Supery Vineyards & Winery, Lynmar Estate Winery and Brown Forman Wine Estates. He began his wine industry career as a Food & Beverage Director in luxury hotels.
About Aveníu Brands
Aveníu Brands is a fine wine and spirits importer, building wine brands such as Anna de Codorníu, Artesa, Belmondo, Clos La Chance, Elements, James Mitchell, Legaris, Poggio Verrano, Scala Dei, Septima, Terras Gauda, Tenute Piccini, Viña Pomal and Viña Zaco, as well as fine spirits such as KAH Tequila, Ocean Vodka and Zodiac Vodka. The parent company of Aveníu Brands, Bodegas y Viñedos Codorníu Raventós, has been in the wine industry since 1551. (www.aveniubrands.com)
Region:
USA
Job Function:
President/Owner/GM