Dutton-Goldfield Hires Nicole Kosta to Direct Sales & Hospitality Manager Position
Posted on April 04, 2014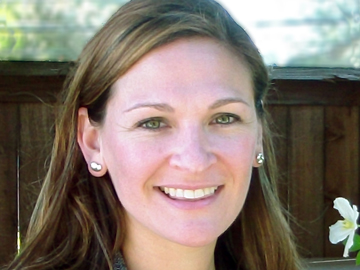 Dutton-Goldfield Winery is thrilled to announce the addition of Nicole Kosta to the Dutton-Goldfield team, in the position of direct sales and hospitality manager. In this position, Kosta will oversee all aspects of the direct-to-consumer business at Dutton-Goldfield, from the visitor experience and sales in the tasting room, to being abrand ambassador in the community, to expanding the network in California and across the country.
Kosta was born in Adelaide, Australia, not too far from renowned wine regions Barossa Valley and McLaren Vale. Becoming passionate about wine there in the heart of wine country, her training and interest grew while working in fine dining and premier client events at the Adelaide Casino. She graduated from University of Adelaide, with a degree in organic chemistry, but being too energetic to work as a scientist in a laboratory, she found herself back in the hospitality industry. Working under master sommelier Madeline Triffon in Detroit, she studied and obtained her certification from the Court of Master Sommeliers. Her outstanding dedication to her wine programs, accolades and awards, wine education, and inspiration of not only her staff but a regular following of wine advocates got her noticed. She was immediately sought after and recommended to come to the Forbes Five-Star Mandarin Oriental Hotel in San Francisco. As beverage and events director at the hotel, she raised the wine program to be a Wine Spectator Best of Award of Excellence award winner. In her new role at Dutton-Goldfield Winery she hopes to bring the intricacies of luxury hospitality to the tasting room experience and continue to educate and grow her following of passionate wine lovers. "The Sonoma Coast has always been one of my favorite wine regions for its amazing diversity of terroir and ability to make superior cool climate pinot noir, of which I am a collector, so working for Dutton-Goldfield Winery was a natural and easy choice to expand my business knowledge and passion to the winery side," she said.
"We've known and respected Nicole for years, and are thrilled to have her on our team," says Dan Goldfield. "She's such a talented wine professional, and passionate about wine, so we're extremely proud to have her represent us here in Sonoma County, as well as out at outside events. We were excited to be able to lure her away from the San Francisco restaurant world, and are looking forward to her expanding our direct business."
About Dutton-Goldfield Winery
Dutton-Goldfield Winery is the partnership of grape grower Steve Dutton and winemaker Dan Goldfield. The winery began in 1998 when longtime colleagues and friends Steve and Dan recognized a shared vision between them—to craft wines that express the personalities of their vineyards, and which they'd enjoy drinking at their own dinner tables. Our mission is to produce world-class wines that display the brightness of fruit, complexity, structure and balance that are reflective of our cool coastal home.
Region:
Napa & Sonoma
Job Function:
Sales/Marketing, Direct to Consumer