Avery Dennison Appoints Jeroen Diderich Vice President, Global Marketing Materials Group
Posted on April 02, 2014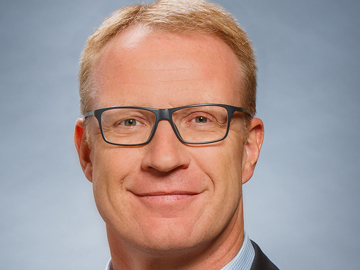 Avery Dennison Materials Group announced it has appointed Jeroen Diderich vice president, global marketing. In this role, Diderich will be responsible for the business's end user and converter marketing strategies, as well as product management across the Label and Packaging Materials and Graphics Solutions business segments.
Jeroen has more than 10 years experience with Avery Dennison. He led the Materials Group supply chain and operations organization in Europe beginning in 2003. Most recently, Jeroen served as vice president, sales for Materials Group Europe where he led the regional sales organization to improve customer satisfaction, commercialize market-differentiating innovations and grow the business's sales pipeline.
Diderich received his bachelor's degree in marketing management from Hanze University of Applied Sciences and his master's from Erasmus University Rotterdam. He will continue to be based in Leiden, The Netherlands.
About Avery Dennison
Avery Dennison (NYSE:AVY) is a global leader in labeling and packaging materials and solutions. The company's applications and technologies are an integral part of products used in every major market and industry. With operations in more than 50 countries and 26,000 employees worldwide, Avery Dennison serves customers with insights and innovations that help make brands more inspiring and the world more intelligent. Headquartered in Glendale, California, the company reported sales from continuing operations of $6.1 billion in 2013. Learn more at www.averydennison.com.
Region:
USA
Job Function:
Sales/Marketing