Christian McIntosh Promoted to National Sales Manager of Dalla Terra Winery Direct
Posted on April 01, 2014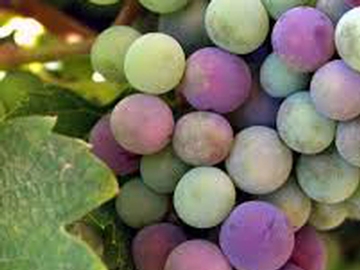 Dalla Terra Winery Direct president Dave Holt announced that Christian McIntosh will take the reigns as national sales manager of Dalla Terra. McIntosh, who joined the Dalla Terra team in 2006, will now oversee national sales for the entire portfolio of family-owned Italian producers.
"It's been a pleasure to watch Christian grow into this role," says Holt. "He is a tremendous asset to our company and a vital part of its success. We look forward to having him even more involved in national sales."
McIntosh has nearly 20 years of experience in the the sales and distribution side of the beverage industry and prior to joining Dalla Terra, worked in various roles for William Grant & Sons, The Estates Group and Young's Market Company.
About Dalla Terra Winery Direct
The Dalla Terra Winery Direct roster reads like a who's who of some of the most esteemed family-owned wineries in Italy. Each producer has played a major role in the significant strides Italy has made over the last twenty years in improving the quality of its wines. Dalla Terra Winery Direct® is changing the nature of the wine importing and distribution business. The company's unique business model skips national importer level in the three-tier distribution system, allowing U.S. distributors to buy directly from the producer. Dalla Terra's business model offers a more efficient, economical and consumer-friendly way of shipping, distributing and marketing wine, eliminating on average 20- to 25 percent in markups on each bottle. While Dalla Terra's services are sought after by winemakers all over Italy because of the company's economically competitive edge, producers are also attracted by the company's commitment to highlighting individuality by choosing to work with only a few top producers from each wine-growing region in Italy. Founder Brian Larky considers each of the producers he works with part of a roundtable on innovation and quality, at which each producer has a voice. In 2009, Wine Enthusiast nominated Dalla Terra for Importer of the Year for its annual Wine Star Awards. On January 24, 2011, Larky was inducted into the Italian Trade Commission's Wines of Italy Hall of Fame at the opening reception for Vino 2011 at the Waldorf Astoria Hotel in New York, NY. This marks the highest level of distinction presented by the Italian government to wine industry leaders. In 2014, Garofoli, the oldest family-owned winery in the Marche region of Italy, joined the Dalla Terra portfolio. For more information on Dalla Terra and the wineries they work with, go to www.dallaterra.com or call 707-259-5405.
Region:
USA
Job Function:
Sales/Marketing