Napa Valley Grapegrowers Names Mary Maher Grower of the Year
Posted on March 24, 2014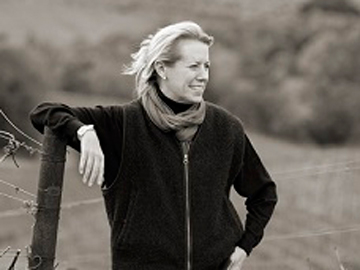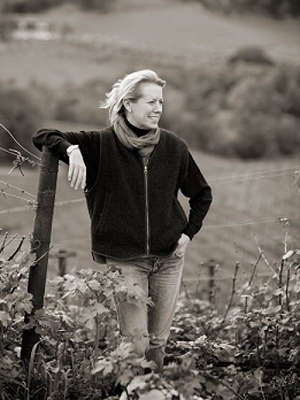 Mary Maher of Harlan Estate has been selected as the 2014 recipient of the prestigious Napa Valley Grower of the Year award. Maher will be honored for her broad contributions to Napa Valley agriculture and the community on May 16 at the 39th NVG Annual Dinner at Artesa Winery in Napa.
Maher is the vineyard manager for Harlan Estate. She has built a career rooted in quality, sustainability, and innovation – and was an early leader in organic farming practices. She joined the team at Harlan in 2001 and developed their in-house vineyard farming and development company, now employing over 50 men and women who oversee the vineyards of Harlan, The Napa Valley Reserve, and Promontory.
2014 marks Maher's 30th year in Napa Valley vineyards, and her contributions have helped shape the quality and the style for which Napa is known. She has been an industry leader, serving on boards and supporting initiatives throughout her career. She held a seat on the Napa Valley Grapegrowers Board of Directors for nine years, has chaired the annual Napa County Pruning Contest for 12 years, and has been an active member of both the Industry Issues and Harvest STOMP committees at the NVG for over six years.
She represented her industry on the Napa County Pest & Disease District Board and has served as board member and president of both the Carneros Quality Alliance and the Napa Valley Vineyard Technical Group.
Maher has been a tremendous role model and mentor for women in the industry, and continues her work in this area through participation in organizations such as the International Women in Cabernet Association, St. Helena Ag Boosters, and other community endeavors.
NVG president Jon Ruel commented on the award by noting, "the Grower of the Year program was developed to honor growers and vineyard managers whose work has supported our mission to preserve and promote Napa Valley's world-class vineyards. Our 2014 honoree, Mary Maher, through her efforts in agricultural best practices and industry advocacy, has contributed significantly to the success of our industry. The industry is grateful for her many contributions and the NVG is delighted to name Mary Maher Grower of the Year."
Nominations for the Napa Valley Grower of the Year come from the NVG membership and the recipient is chosen by a selection committee made up of past presidents of the organization and current committee members. The award criteria are: a strong commitment to sustainable practices; recognized leadership in agricultural preservation; dedicated community focus, contributions to the Napa Valley community; and someone who actively promotes Napa's reputation for the highest quality vineyards.
For more information and to congratulate Mary, please contact the NVG office at (707) 944-8311 or write info@napagrowers.org.
Region:
Napa & Sonoma
Job Function:
Vineyard Management/Viticulture